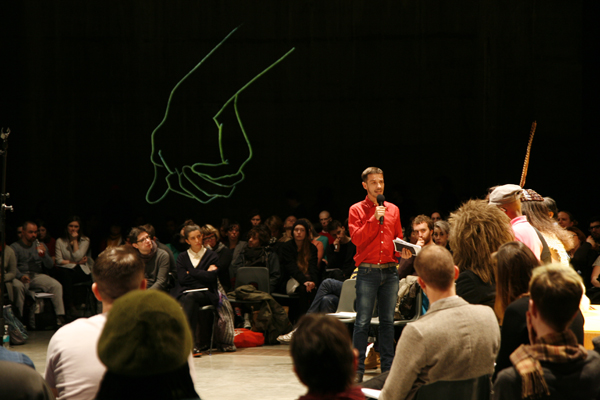 I have structured a teaching practice that insists on the importance of a dialogical, critical, theoretically firm, formally conscious and socially engaged pedagogy, yet one that is open, inclusive and tolerant to each student's personal direction and desires.
My teaching philosophy has been largely influenced by the work of Brazilian pedagogue Paulo Freire. Dissatisfied with what he termed the "Banking Model" of education, Freire proposed a teaching method based on a carefully considered dialogue with students rather than on "depositing" information onto students without any critical consciousness or awareness of student's particular needs. I am interested in a teaching practice that considers the specific needs of the students (contextual, geographic, identitarian, political, etc.) and that constantly reinvents itself in the process of assessing those needs—without loosing site of its established academic goals in regards to curriculum and content. My main concern is to closely work with students in developing work that is genuine to their interests, carefully informed, thoroughly conceived (yet intuitive) and experimental, regardless of its genre.
In addition to teaching at the graduate and undergraduate levels in different universities in the New York city region I have conducted workshops and master classes in different institutional settings internationally. I also regularly lecture and give artist presentations at universities, museums and other art venues.

UNIVERSITY AFFILIATIONS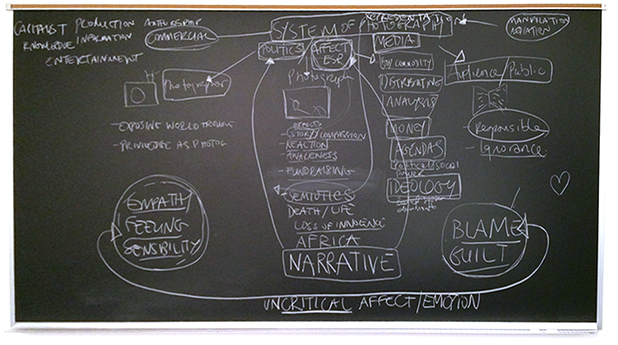 FULL-TIME FACULTY
Associate Professor of Interdisciplinary Practice (Tenure-Track),
Pratt Institute School of Art and Design, Brooklyn, New York (Present)

ADJUNCT FACULTY
Parsons The New School of Design, New York (2005-2017)
The School of Visual Arts, New York (2011-2016)
International Center of Photography, New York (2002-2014)
Milton Avery School of the Arts at Bard College, Annandale-on-Hudson (2010-2012)
Vermont College of Fine Arts, Montpelier, VT (2009-2011)
Pratt Institute School of Art and Design, Brooklyn, New York (Spring 2014)
Cooper Union School of Art, New York (Fall 2013)

SYMPOSIA



Gender Talents: A Special Address at Tate Modern (2013)
Since 2012 I have collaborated with cultural producers to organize symposia on critical issues of queer culture. Click on the links below to find out more information and to watch documentation on each symposia:
(2012) We Who Feel Differently: A Symposium (New Museum)
(2013) Gender Talents: A Special Address (Tate Modern)
(2013) Godfull: Shape Shifting God as Queer (IARSJ)
(2013) ritual of queer rituals (Witte de With)
(2015) The Empire of Love: Alternative Relationships and Other Possibilities (RSK)
(2016) Nefandus: Colonial Sexual Alterity and Histories for the Future (Pérez Art Museum)
(2016) Indecency and the Future of Theology (MALBA)
(2020) Bodies at the Borders (SFMOMA/ UCSC)
LECTURES

Carlos Motta speaking at MoMA's R&D Salon 16: Fluid States of America (September 15′)
In the last years I have delivered lectures and presentations held at: The Museum of Modern Art (New York), Guggenheim Museum (New York), Museo Jumex (Mexico City), Vera List Center for Art and Politics, The New School (New York), ZHdK (Zürich), New Museum (New York), Stanford University, CalArts (Los Angeles), San Francisco MoMA, Union Theological Seminary (New York), Purchase College, State University of New York, Sala de Arte Público Siqueiros (Mexico City), TATE Modern (London), Jeu de Paume (Paris), Independent Curators International (New York), School of the Art Institute of Chicago, Utah Museum of Contemporary Art (Salt Lake City), Artists Space (New York), The City College of New York, Yerba Buena Center for the Arts (San Francisco), Steirischer Herbst (Graz), University of Illinois at Chicago, University of California, Santa Cruz, Amherst College, Escuela de Artes Plásticas (San Juan), Apexart (New York), Pomona College Museum of Art, Clermont, California College for the Arts (San Francisco), El Centro de La Imagen (Mexico City), Philadelphia Academy of Fine Arts, The School of Visual Arts, New York University, Parsons The New School of Design (Fine Arts Program) (New York), Konstfack and KKH (Stockholm), Valand Academy (Gothenburg), The University of Aarhus, Art in General, LMCC, and Artists Space (New York), Cisneros Fontanals Foundation (Miami), Institute of Contemporary Art (Philadelphia), SF Camerawork and Berkeley Art Museum (San Francisco), RISD Art Museum (Providence), Villa Arson (Nice), IASPIS and Konsthall C (Stockholm), Galerija Miroslav Kraljevic (Zagreb), Laboral (Gijón) and Biblioteca Luis Angel Arango (Bogotá), amongst many others.

WORKSHOPS


Documentary (in Spanish) on Sex (art) and the City in Quito (2014)
Sex (art) and the City is a workshop developed to think about the ways in which sexuality the urban experience and directly interconnected. How do sexual relations define our experience of public space? How do gender hierarchies structure the experience of the city? The workshop invites artists and students to collectively map the city by thinking of short-term artistic inquiries and social interventions that enable them to create documents and narratives from the perspective of sexual and gender relations.
This workshop was initially developed for Proyectos Ultravioleta in Guatemala City (2013) and was also conducted at Galeria Arte Actual, Quito (2014).

SELECTED WORKSHOPS
2014
Curatorial Intensive: Mexico City, Independent Curators International (ICI), Museo Jumex, Mexico City
2014
El sexo, el arte y la ciudad, Galería Arte Actual, Quito
2013
El sexo, el arte y la ciudad, Proyectos Ultravioleta, Guatemala
2012
Nosotros que sentimos diferente, Trienal Poli/Gráfica de San Juan: El Panal/The Hive, San Juan
2011
Multiple Open Histories, ONE National Gay and Lesbian Archives, Los Angeles