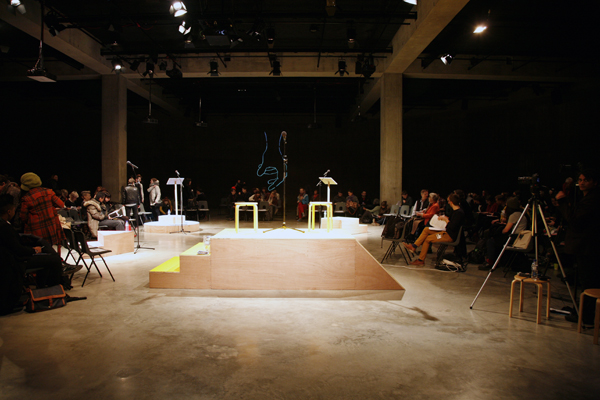 Gender Talents: A Special Address, convened by Carlos Motta with Electra at Tate Modern's The Tanks, presented an international group of thinkers, activists, and artists in a symposium that used the proposition or manifesto as a structuring device and starting point for discussion. These 'special addresses' explored models and strategies that transform the ways in which society perversely defines and regulates bodies. The event asked what is at stake when collapsing, inverting or abandoning the gender binary. Here the relation between self-determination and solidarity in processes of systemic change form the foundation of a pragmatic exploration of ways of being ungoverned by normative gender.
Part of Charming for the Revolution: A Congress for Gender Talents and Wildness
The Tanks, Tate Modern, London
February 2, 2013
With Xabier Arakistain, Esben Esther Pirelli Benestad, Giuseppe Campuzano, J. Jack Halberstam, Carlos Motta, Beatriz Preciado, Dean Spade, Terre Thaemlitz, Wu Tsang & Safra Project, Del LaGrace Volcano and Campbell X.
Download the Charming for the Revolution program, which includes the schedule, program notes and presenters' bios for Gender Talents: A Special Address here
VIDEO DOCUMENTATION on Tate's website  or Electra's website
All photos by Christa Holka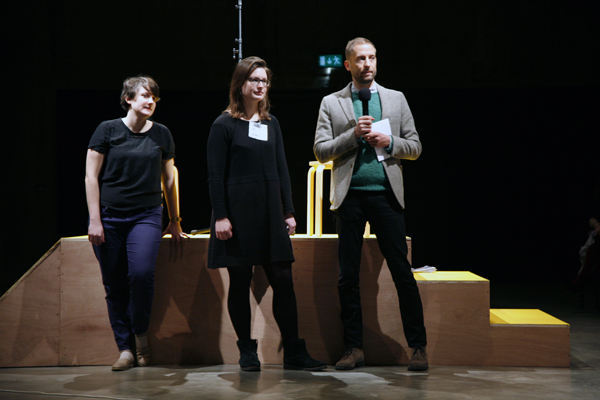 Electra's Irene Revell and Fatima Hellberg and Tate's Stuart Comer, Welcome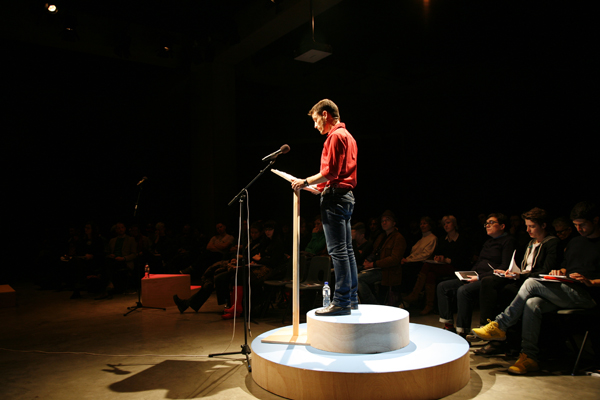 Carlos Motta, Gender Talents: A Special Address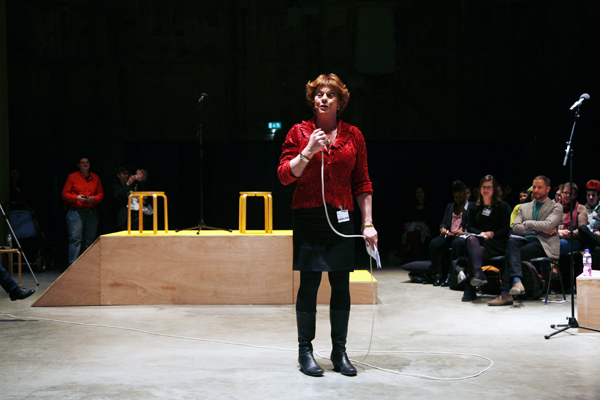 Esben Esther Pirelli Benestad, Nature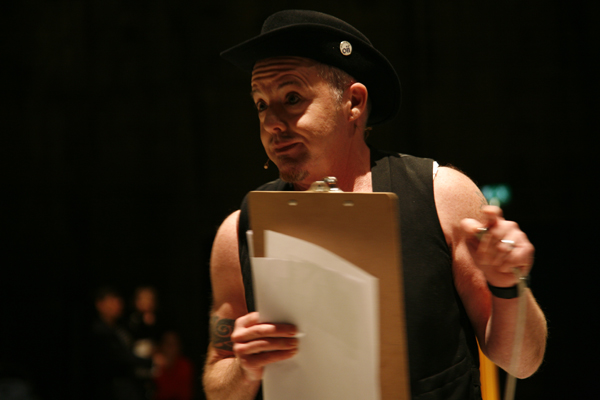 Del LaGrace Volcano, Bodies that Queer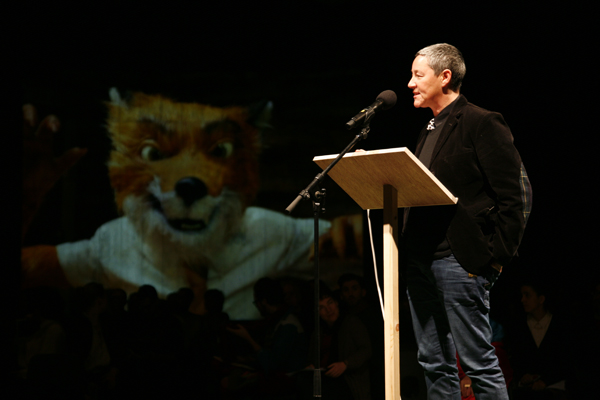 J. Jack Halberstam, Gaga Manifesto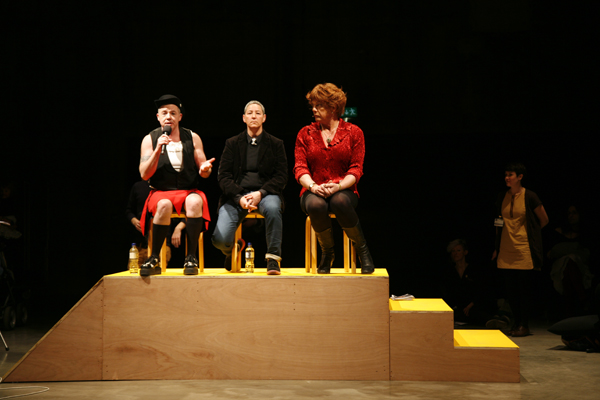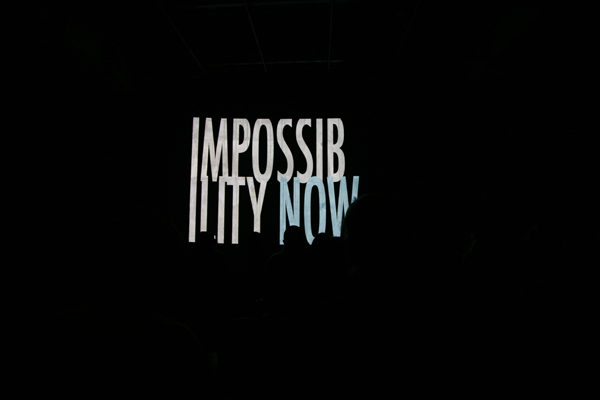 Dean Spade, Impossibility Now (video address)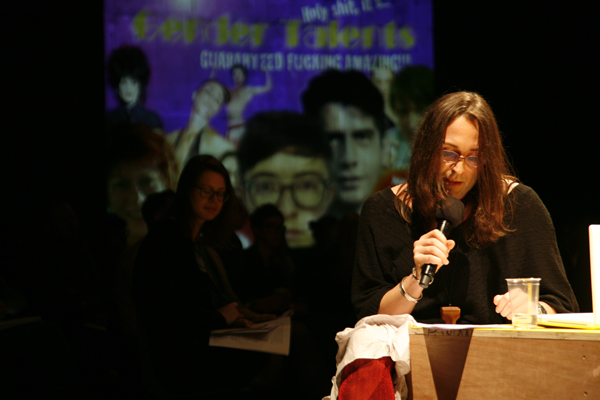 Terre Thaemlitz, We are not Welcome Here

Beatriz Preciado, Pharmacopornographic counter-fictions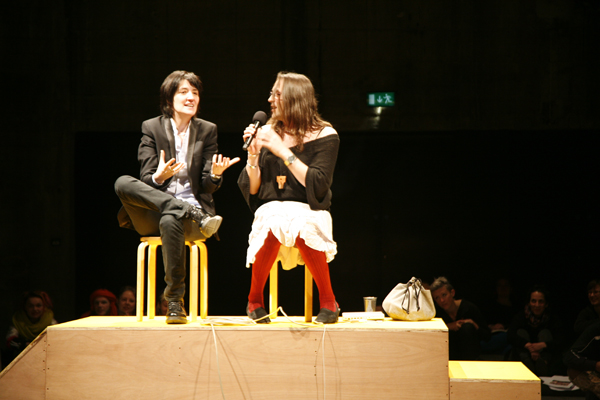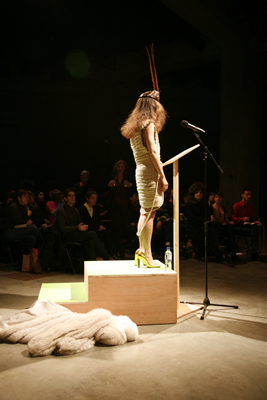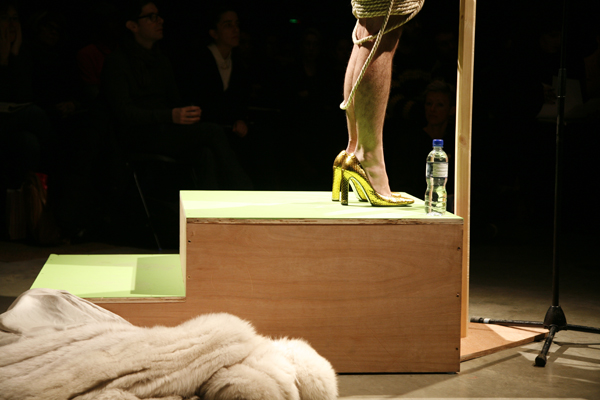 Giuseppe Campuzano, travesti manifesto (performed as/by R. Marcos Mota)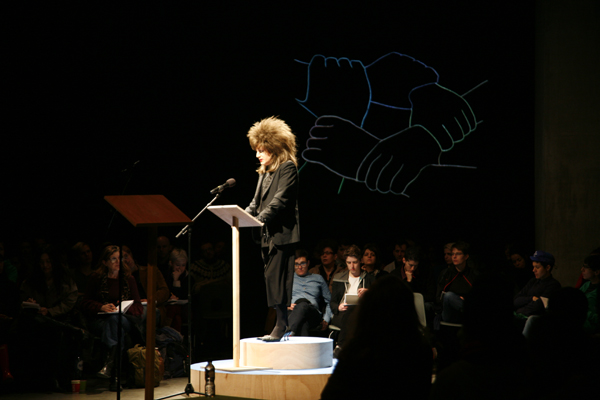 Xabier Arakistain, Personal and Transferable

Campbell X, How to love being the outsider – A manifesto for QPOC online creativity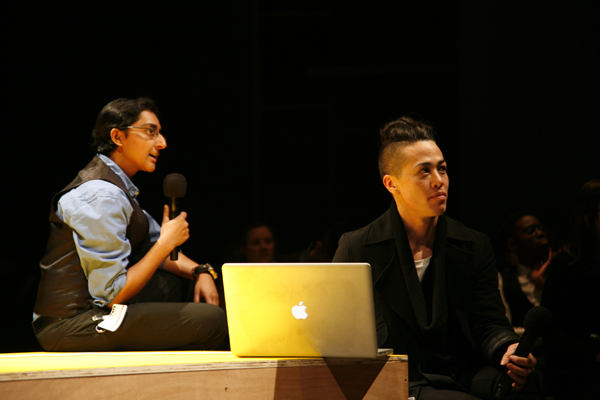 Group discussion