2-channel video installation and puzzles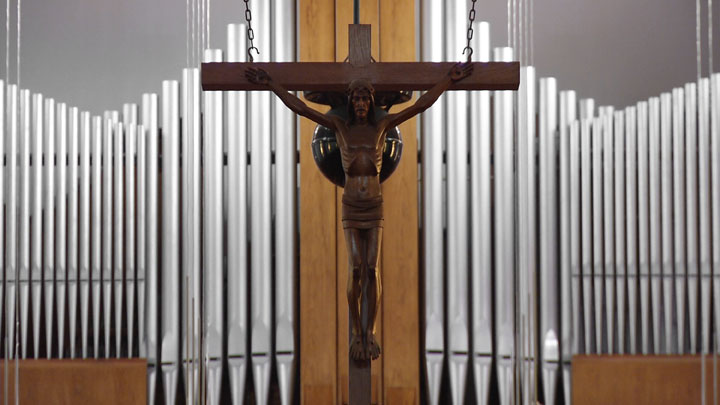 DEUS POBRE: Modern Sermons of Communal Lament is a video installation based on a series of performative interventions in Catholic churches in Porto, Portugal. Six ordained priests —all of whom share an interest in the theology movement known as Liberation theology— read excerpts of key sermons and texts delivered by theologians and priests since the 17th Century.
Liberation theology emerged in the 1970s in Latin America —with developments in other parts of the world— where oppression, marginalization and vulnerability have determined the social landscape since the times of the Conquest. The movement focuses on the "dialogue between the Christian tradition, social theory, and the insight of the poor into their own situation, leading to action for change."(1)  Liberation theology underlines the political potential of the church's mission and denounces instances when the church has been complicit with regimes of imperial and oppressive power.
Set in Portugal, DEUS POBRE, which translates as Impoverished God, revisits this particular history by asking contemporary priests to deliver, during their daily mass or for a public audience, theological-political sermons originally written by Bartolomé de las Casas (1542), António Vieira (1653-57), Gustavo Gutiérrez (1971), Óscar Romero (1977-80),and Leonardo Boff (1996). Thus the priests engage with Portugal's colonial history and the past role of the church in missionary evangelization, as well as with its current institutional role in a globalized and socially unequal world where the majority of its population lives in abject poverty.
•
Videos 
The installation presents two set of videos projected onto a two- sided wooden screen: One side of the screen features video documentation of the readings by the priests and the other side of the screen presents images shot in various countries in Latin America: images that show a range of scenes related to religious expressions and indigenous cultures. In the installation, the viewer has to choose on what side of the screen to position herself. 
Below are the videos of the readings and the image sequences in sections (in the installation they run linearly). When you watch them keep in mind that the work is intended to be experienced in physical space, shifting one's body from one side of the room to the other.
 
LIBERATIONIST
Father Almiro Mendes reads Gustavo Gutiérrez 
January 19, 2011 at the Parish of Ramalde, Porto 

SAINT
Father Antonio Bacelar reads Óscar Romero
January 15, 2011 at San António das Antas Church, Porto 

PRINCE
Father  João Lucas reads Father António Vieira
November 27, 2010 at Singeverga Monastery, Roriz-Santo Tirso

MISSIONARY OF THE WORD
Father José Martins Júnior reads Father António Vieira
November 2o, 2010 at Serralves Museum's gardens, Porto

PROTECTOR OF THE INDIANS
Father Manuel Correia Fernandes reads Friar Bartolomé de las Casas
January 9, 2011 at Serralves Museum's gardens, Porto

PROFESSOR
Father  José Alberto de Oliveira reads Leonardo Boff
December 5, 2010, Sagrado Coração de Jesus Chapel, Porto
 
•
Installation Views
The  installation is composed of a "floating" two-sided wooden screen (projections from the front and the back), a photograph, and a series of puzzles placed on shelfs.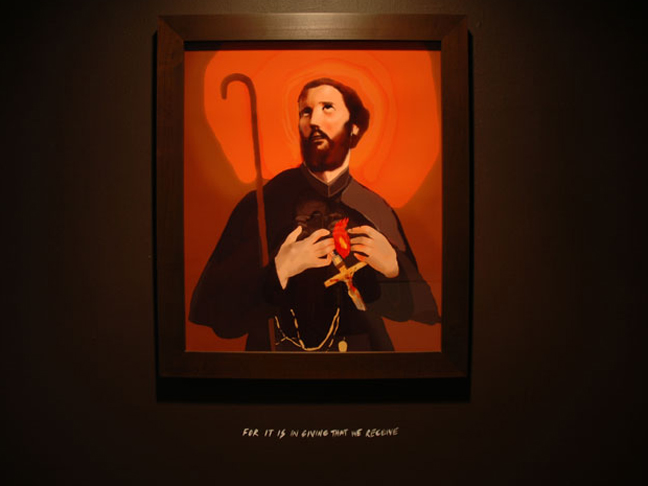 St. Francis of Assisi illustration  and quote: "For it is in giving that we receive"
•
Some stills from the videos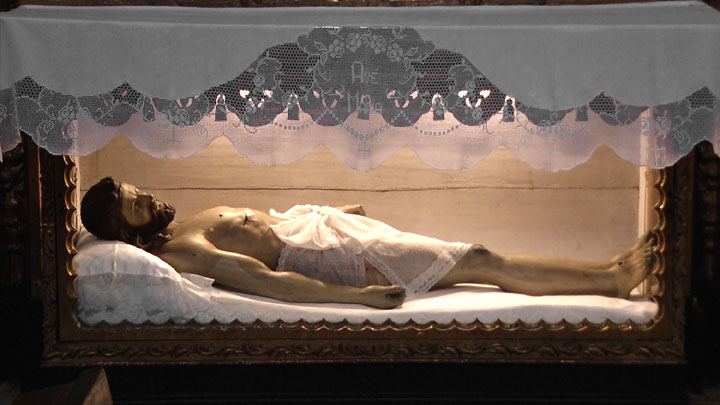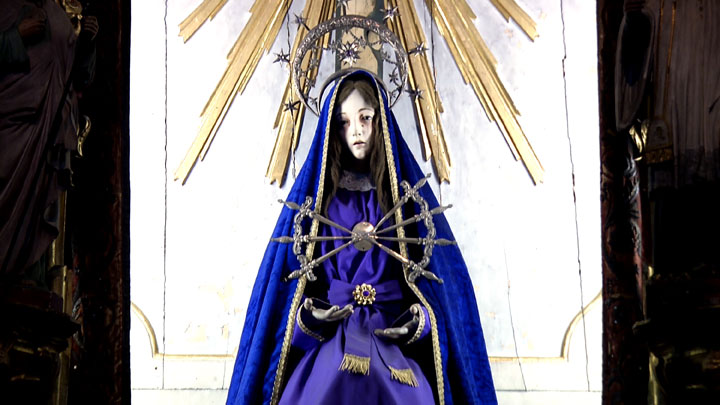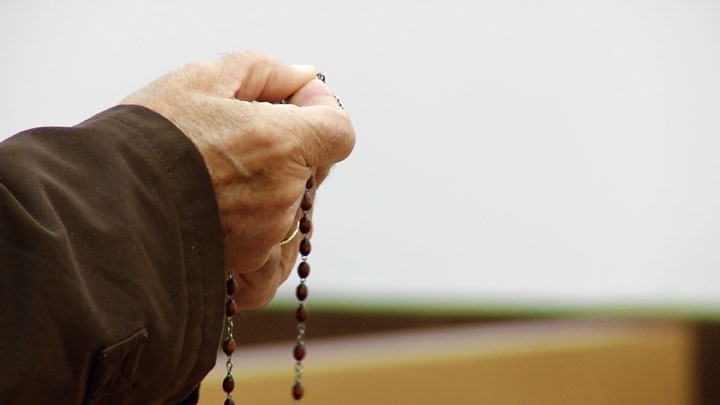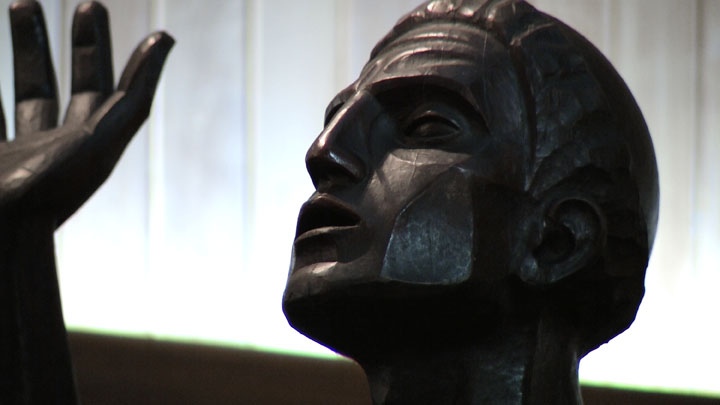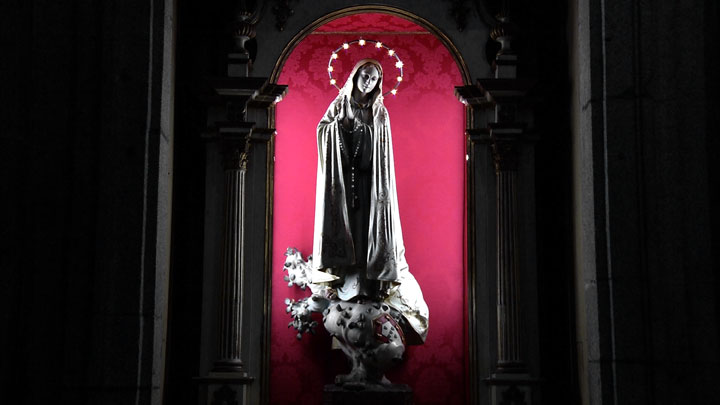 •
Bibliography
Boff, Leonardo and Boff Clodovis, Introduction Liberation Theology, Orbis (2006)
Boff Leonardo, Nueva Evangelización, Lumen (1990) 
de las Casas, Bartolomé, A Short Account of the Destruction of the Indies, ReadaClassics (2009)
Gutiérrez, Gustavo, A Theology of Liberation, Orbis (1971)
Romero, Óscar, The Violence of Love, Orbis (1988) 
(1) Rowland, Chirstopher, Liberation Theology, Cambridge (2007)
Smith, Christian, The Emergence of Liberation Theology, Chicago (1991)
Vieira, António, Sermons, (various sources)
•
Video interview about Deus Pobre and Six Acts: An Experiment in Narrative Justice (in Spanish)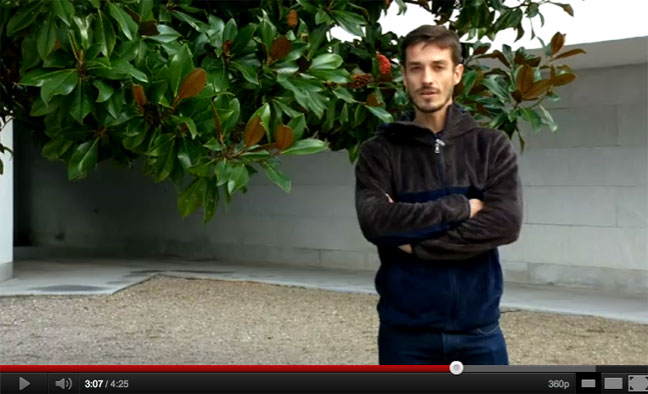 www.youtube.com/watch?v=sO2PcrIvlDQ 
•
Credits
Cameras: Andre Lopes, Carlos Motta and Paulo Silva
Editor: Carlos Motta
Producers: Paula Fernandes/Museu Serralves, Porto and Carlos Motta
Commissioner: Óscar Faria 
English Translation of sermons and texts: Cora Sueldo
Hand-cut puzzles: Melinda Shebell 
Very special thanks to all the priests whose commitment to the text resulted in such beautiful readings. 
Special thanks: Irit Batsry, Óscar Faria, João Fernandes, Paula Fernandes, Cristina Motta, staff at Museu Serralves, and David van der Leer.
DEUS POBRE was commissioned and partly produced by Museu Serralves for "Às Artes, Cidadãos!" (2010-2011) —an exhibition that commemorated the 100th Anniversary of the Portuguese Republic.