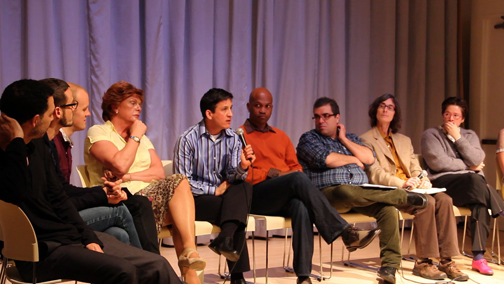 We Who Feel Differently: A Symposium asked both what is at stake and what is made possible by embracing difference as a queer strategy within contemporary art, politics, and society. The two-day symposium was conceived by Performance Artist and Scholar Raegan Truax and Artist Carlos Motta (in the context of Motta's exhibition "We Who Feel Differently") and was moderated by Ann Pellegrini, Director of the Center for the Study of Gender and Sexuality at New York University.
New Museum, New York
May 3-4, 2012
With Julian Carter, Mathias Danbolt, Tiger Howard Devore, Malik Gaines, Reina Gossett, E. Patrick Johnson, Heather Love, José Esteban Muñoz, Esben Esther Pirelli Benestad and Emily Roysdon.  
View/listen documentation here