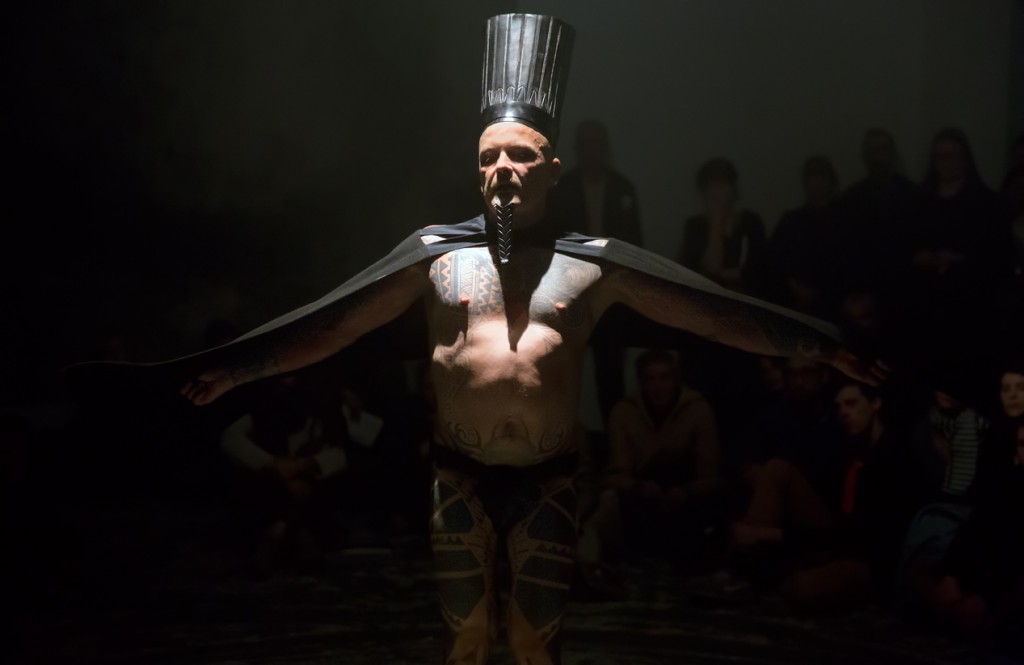 Convened by artists AA Bronson and Carlos Motta
Saturday, 2 November 2013
Witte de With, Center for Contemporary Art, Rotterdam
With Ron Athey (artist, London), AA Bronson (artist, Berlin and New York), François Chaignaud (choreographer, Paris), Carlos Motta (artist, New York), Ebe Oke (poet and singer, London), Elizabeth Povinelli (Professor of Anthropology and Gender Studies, Columbia University, New York), Linn Tonstad (Assistant Professor of Systematic Theology, Yale Divinity School, New Haven) and Sands Murray-Wassink (artist, Amsterdam).
Download the ritual of queer ritual's program here
Photo of Ron Athey above and all photos by Aad Hoogendoorn.
 
VIDEO DOCUMENTATION

Part 1: AA Bronson, Carlos Motta, François Chaignaud, Elizabeth Povinelli, Sands Murray Wassink, Linn Tonstad and Ron Athey. 

Part 2: Ebe Oke, AA Bronson and group discussion
ritual of queer rituals gathered an intergenerational group of artists and thinkers to conduct, perform, and discuss queer rituals in an event that explored the intersections of queer self-representation, spirituality, and the politics of the body.
Queer, originally a derogatory term for homosexuals, was reclaimed in the 1990s by gay and lesbian activists in order to distance themselves from gay liberation and its movement toward assimilation. More recently, academics have associated the word with fluid, expansive, heterogeneous, and non-conforming attitudes and behaviors regarding sexuality and gender. Ritual, is mostly associated with set activities performed by organized spiritual and religious groups. A queer ritual is thus a special kind of ritual, one where the ritual is 'queered' or re-discovered in an attempt to defy the regulation of sexuality and to rescue and disassociate spirituality from normative tradition in a conscious rejection of heterosexual societal norms. 
Queer rituals are individual, collective, private, and public acts of social exchange, affection, kinship, veneration, belonging, and resistance. These actions build communities around sex, play, health, disease, life, death, paganism, magic, and ways of living that challenge repressive notions of morality and respectability.
Featuring rituals as interventions, performances and performative lectures, ritual of queer rituals was both a celebration and critical space to discuss the place that queer rituals play today. At a time when sexual and gender politics have become very visible yet have adopted strategies and discourses of assimilation, queer rituals may offer affirmative spaces of deviance, subversion and indecency that continuously propose alternative relationships as the basis of queer sociability.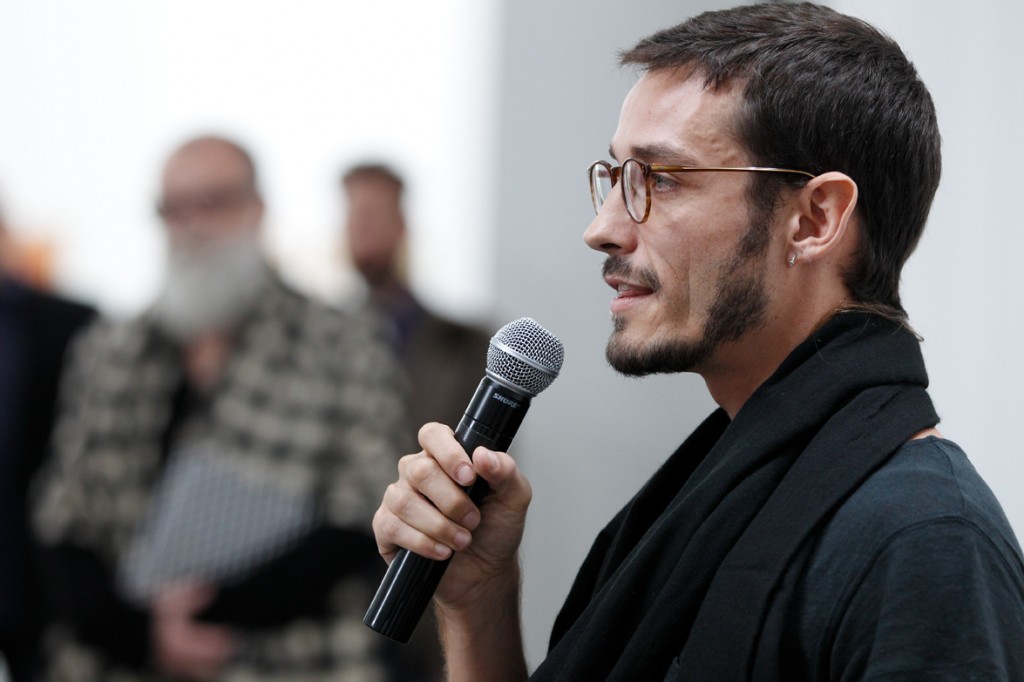 welcome at sunset, aa bronson and carlos motta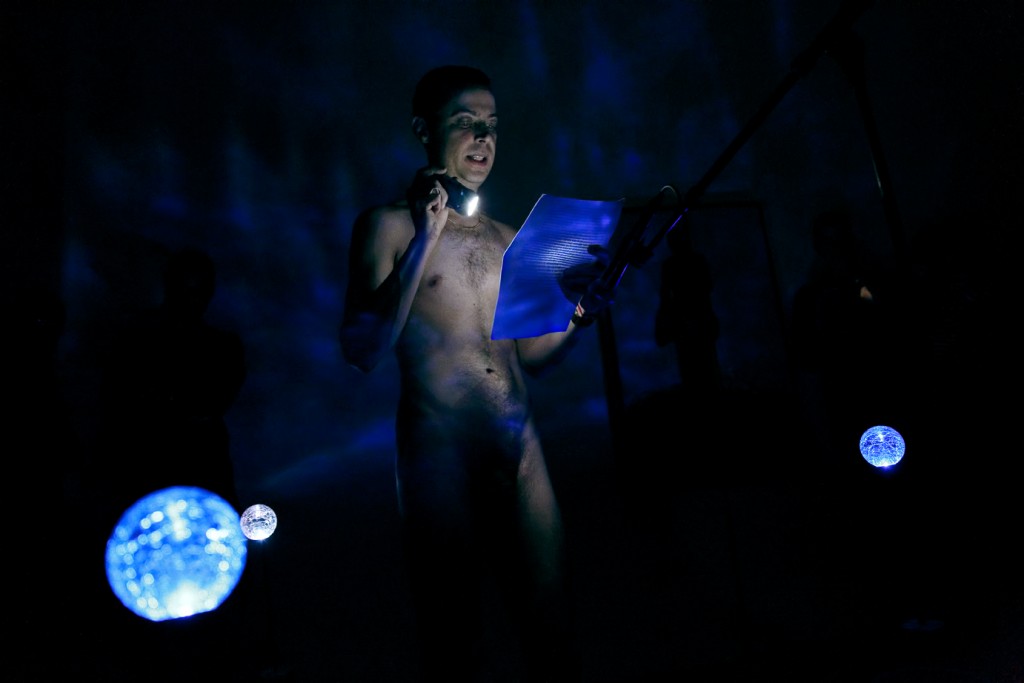 all's not well that doesn't end well (child-like encouragement): an open letter to kate millet
, sands murray-wassink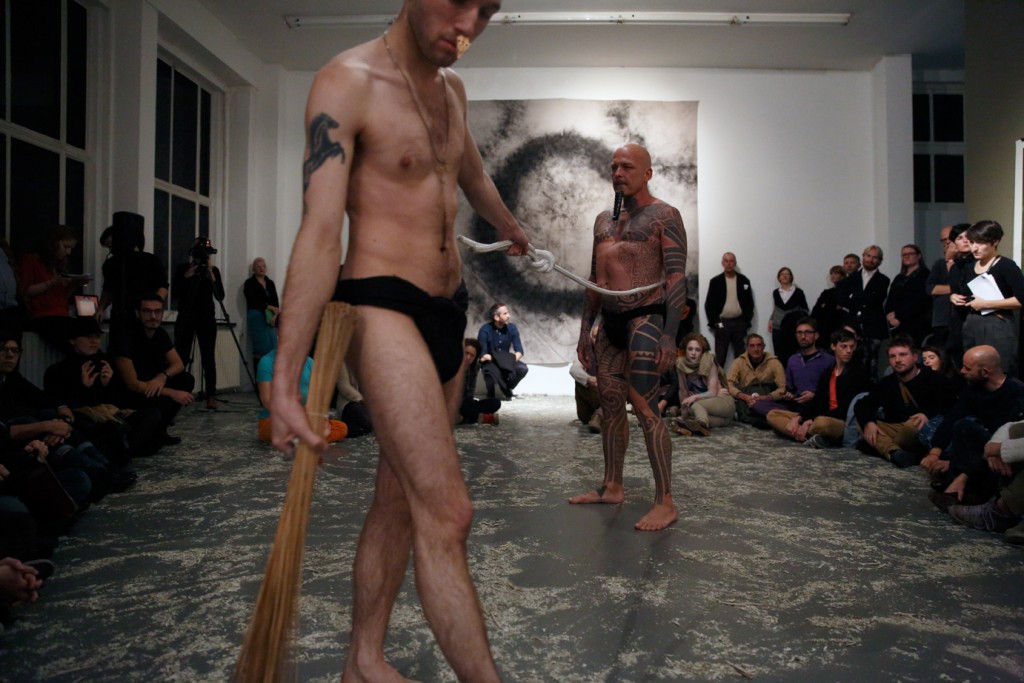 divine's funeral from [messianic remains], ron athey (performing with sage charles)
improvisation, ebe oke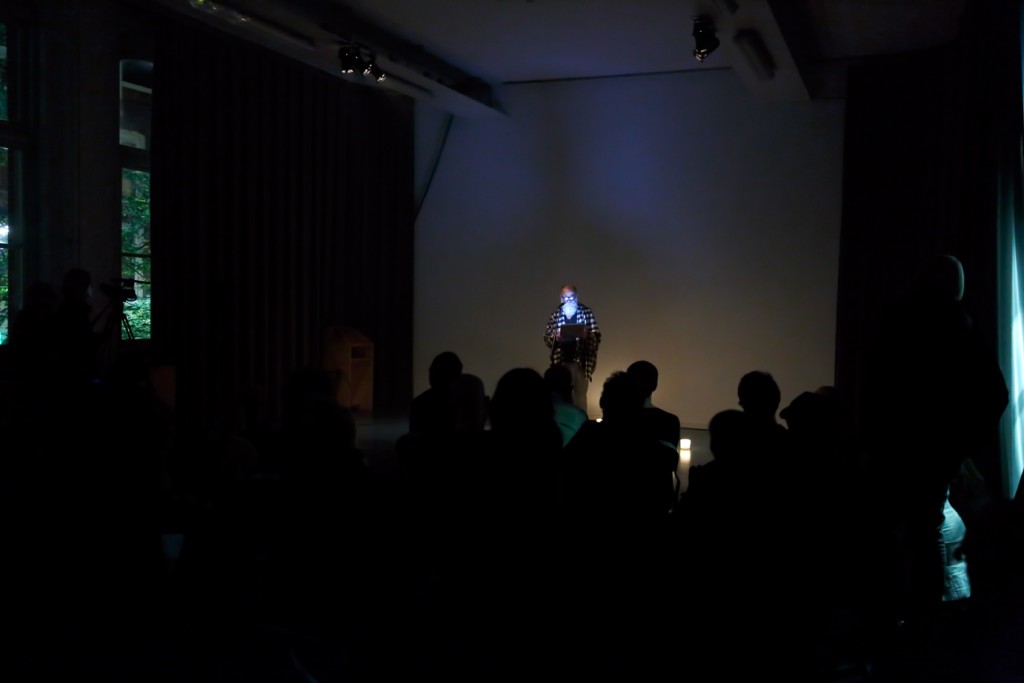 benediction, aa bronson