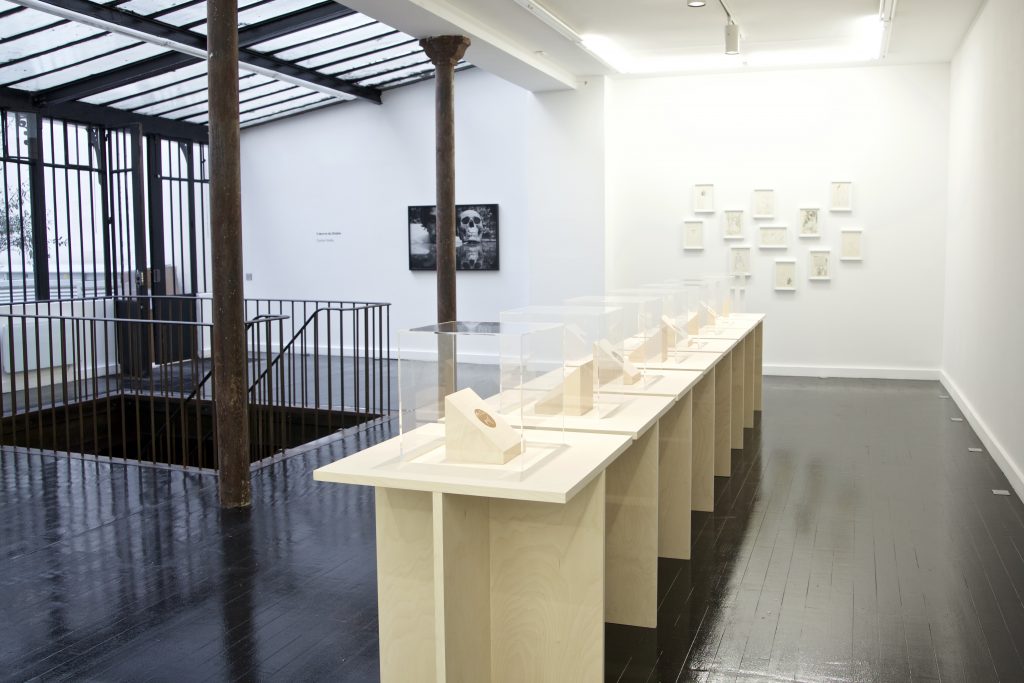 Carlos Motta: The Devil's Work, the artist's second solo exhibition at Mor Charpentier Galerie (September 2018), presented a selection of works from 1996 to 2018 that investigate religious iconography, the representations of hell in the Catholic imagination, and the crucifixion of Christ, from a queer perspective.
In the gallery's main space, Motta presents Self-Portrait with Death (1996), an early photograph that depicts the then 18-year old artist posing naked with a skull reinterpreting the 17th century vanitas motif; his L'église Saint-Eustache, Paris Drawings (2000), a series of small pencil sketches that reflect the artist's preoccupation with Catholic imagery and the ways in which it mediated his own sexual coming of age; Circle VII (2018), a new installation of small circular wood engravings that reproduce fragments of art historical illustrations of the sodomites who populated the seventh circle of hell in Dante's Inferno; and The Devil's Work (2018), a new series of discursive paintings made with the artist's and his lover's blood that spell ecclesiastical Latin words used to describe sexual deviance and moral transgressions.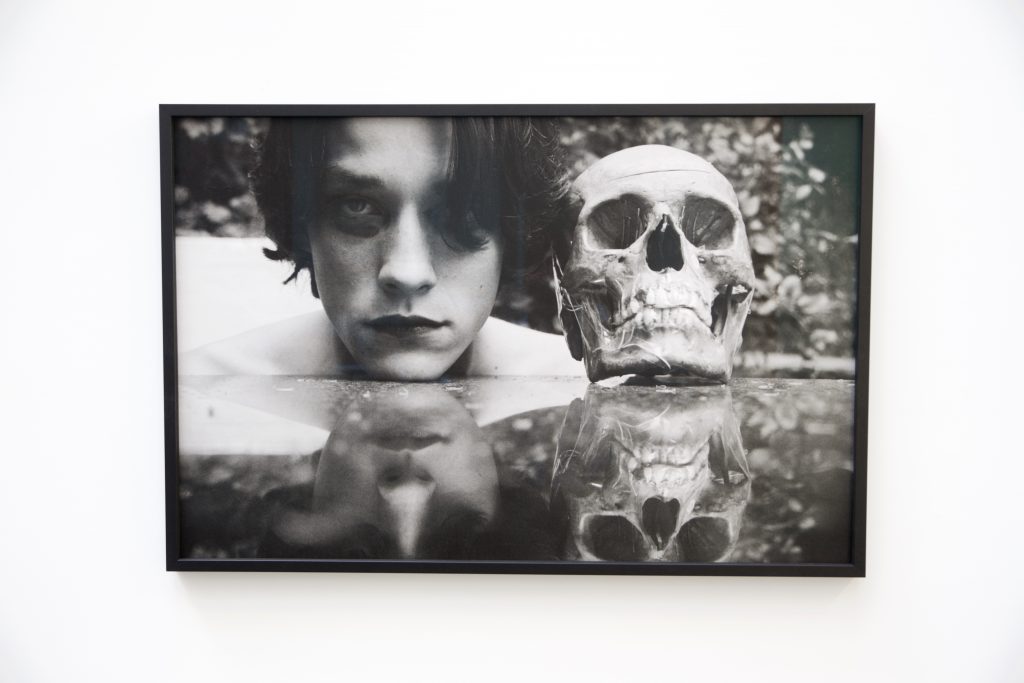 Self-Portrait with Death # 1  (1996)
Circle VII (2018)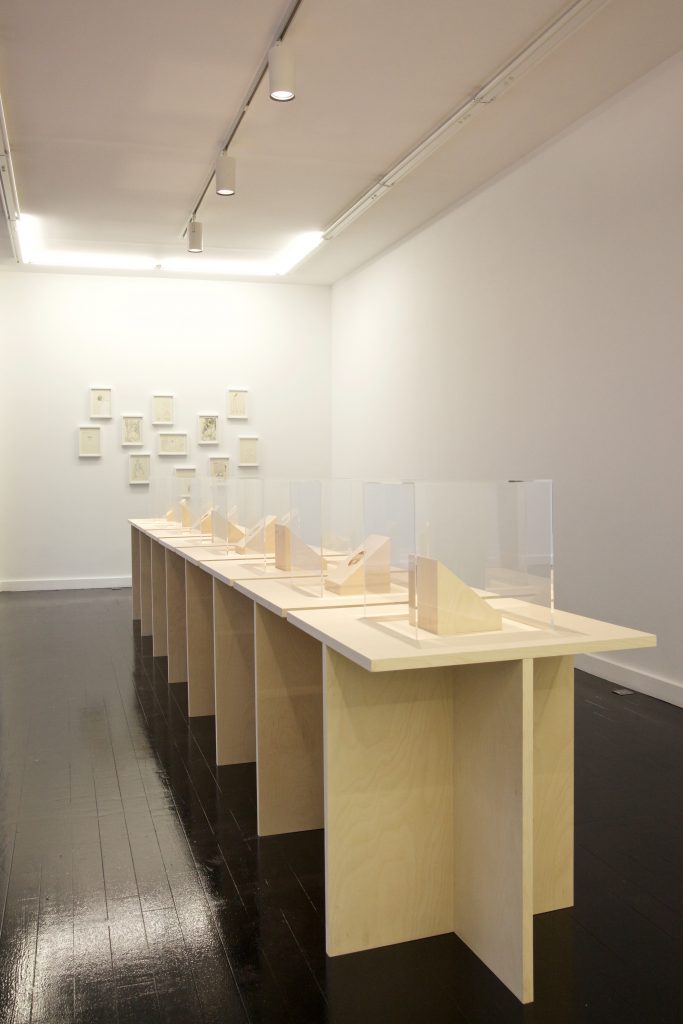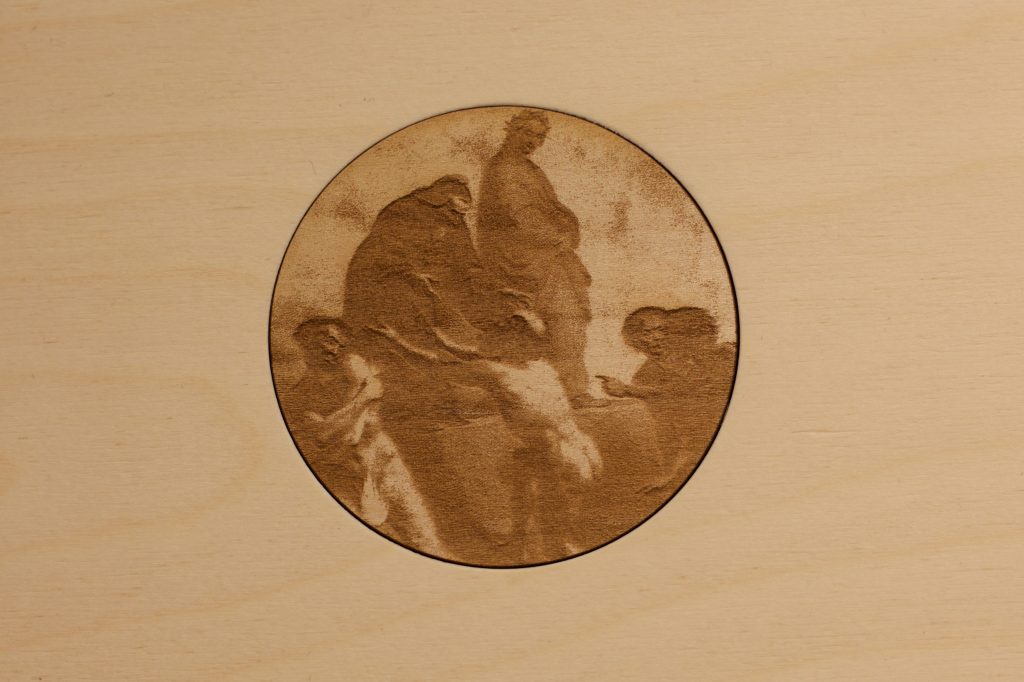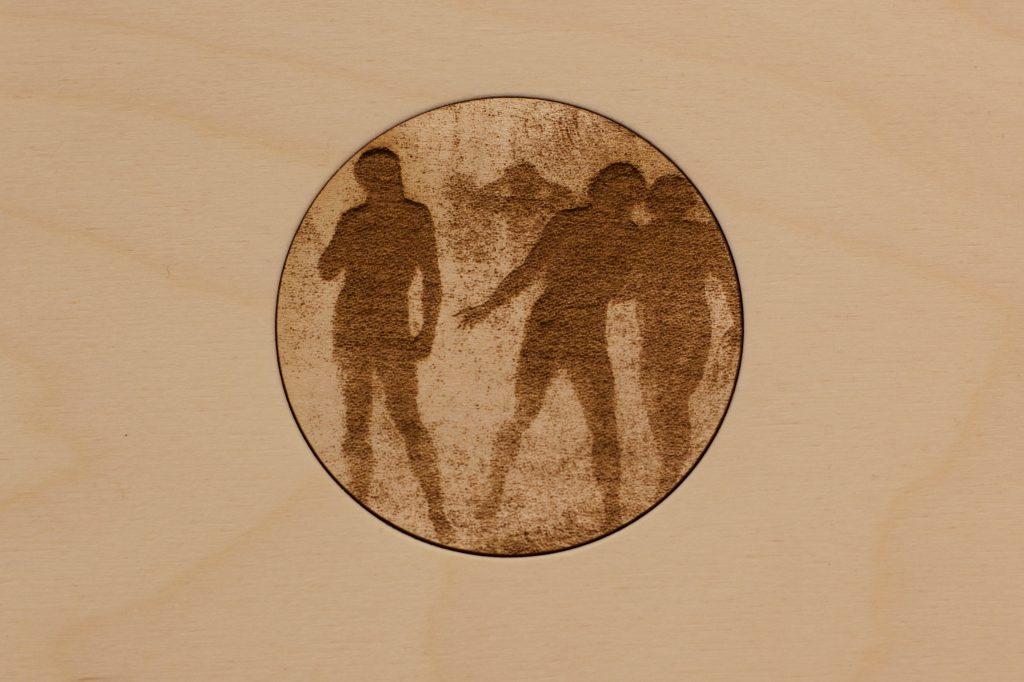 L'église Saint-Eustache, Paris Drawings (2000)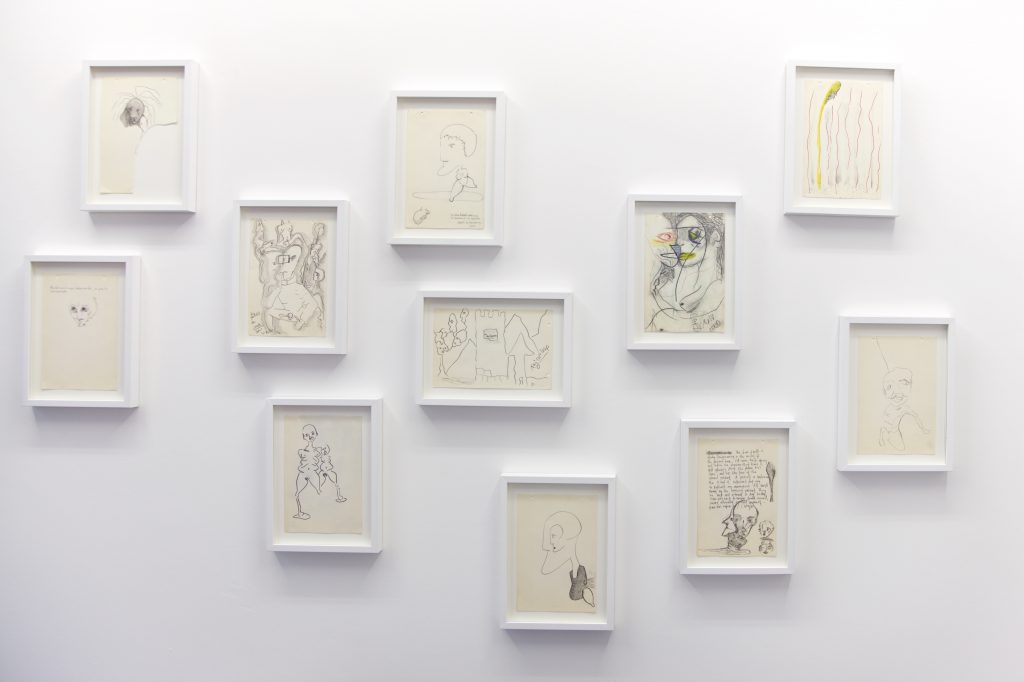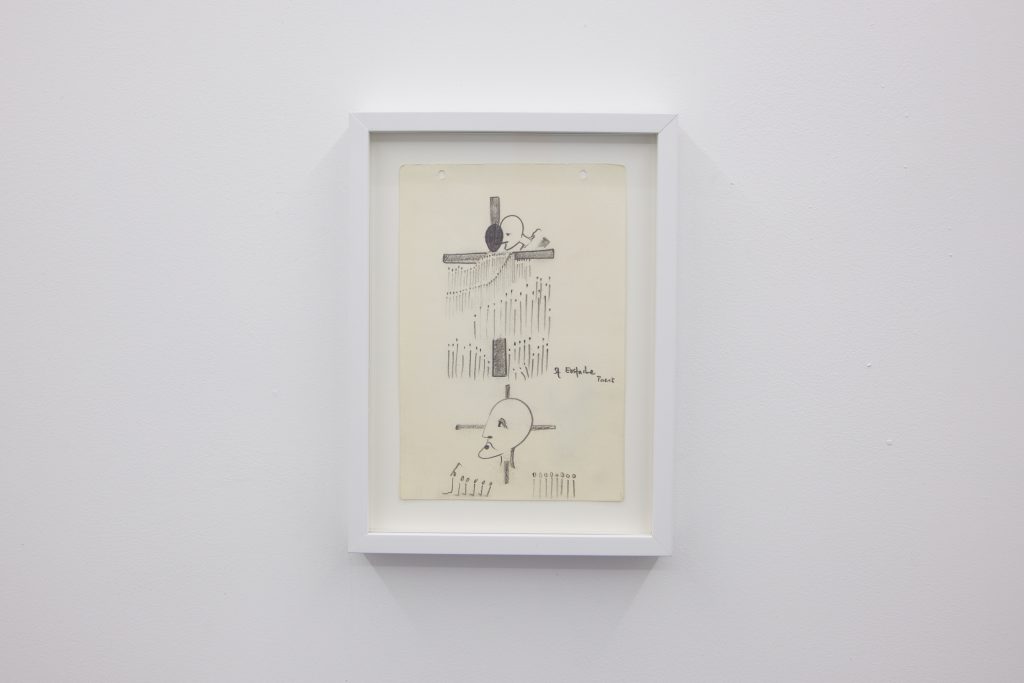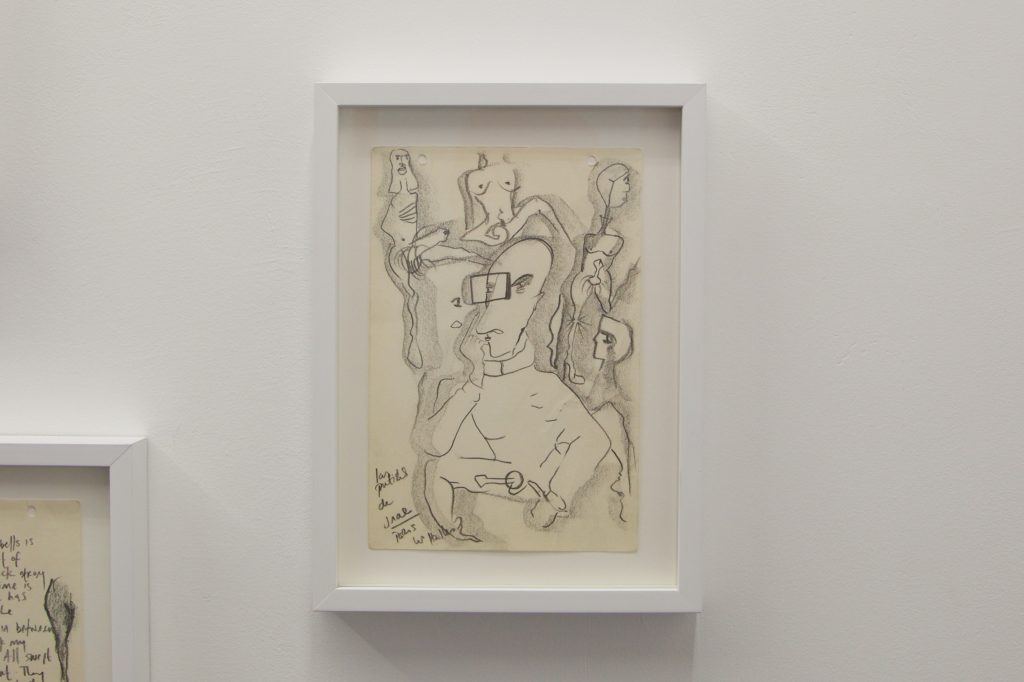 The Devil's Work (2018)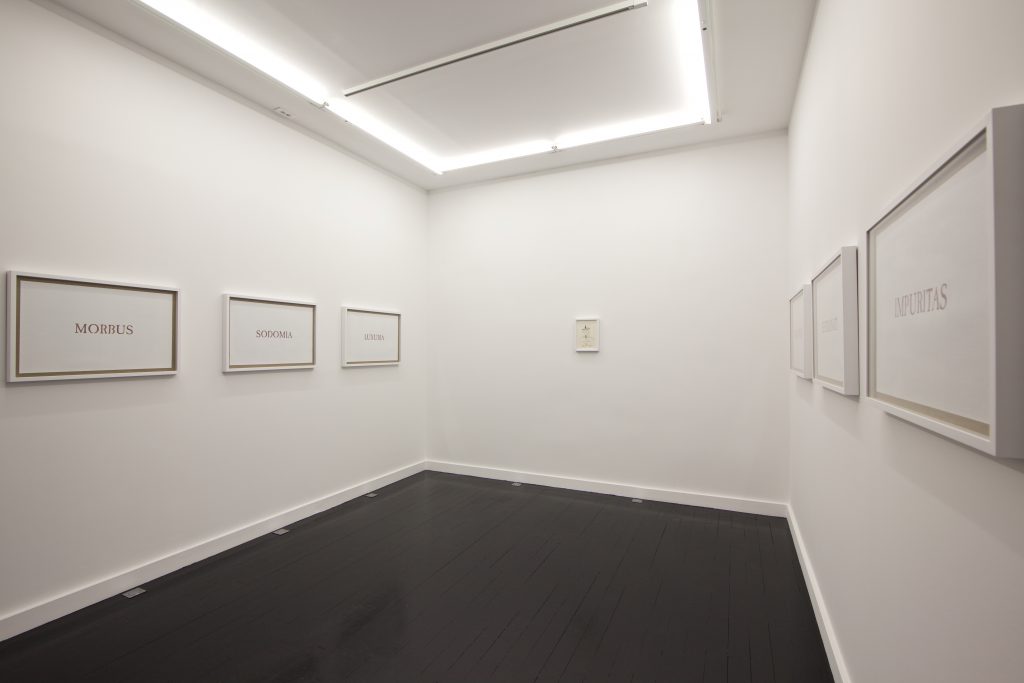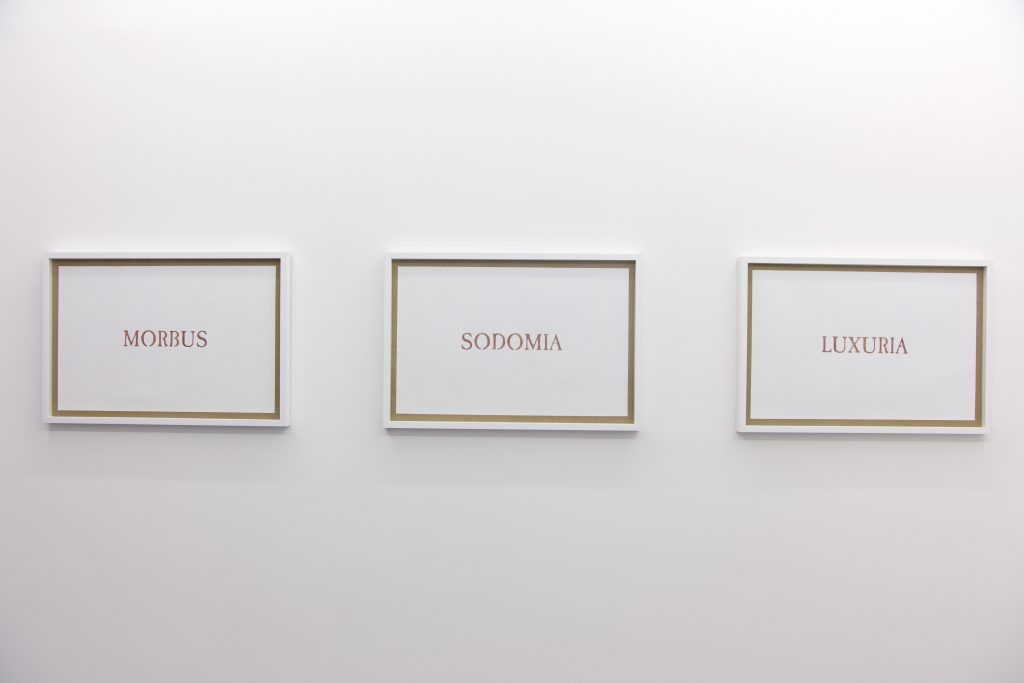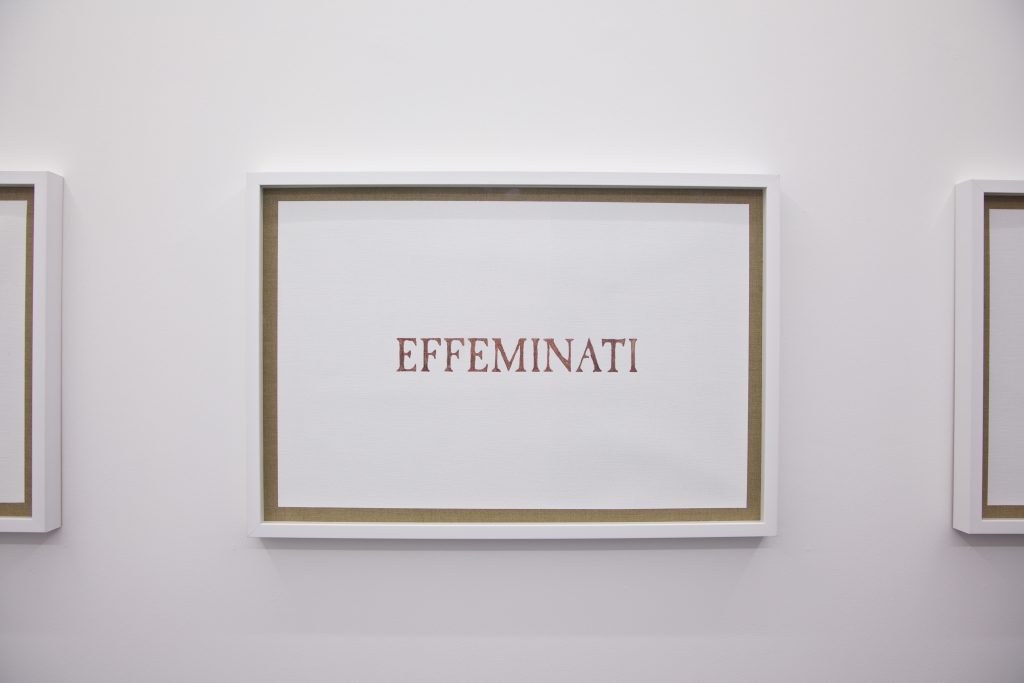 Requiem (2016)
In the lower gallery, Motta staged Requiem (2016), a three-channel video installation originally commissioned by the Museo de Arte Latinoamericano the Buenos Aires (MALBA) that exposes the tense historical relationship between the Catholic Church and dissident sexualities through a video triptych that offers alternative readings to the moral values endorsed by the doctrines of Catholicism and questions the narratives of deliverance and transcendence assigned to the death and resurrection of Christ. Influenced by the writings of Argentinian feminist and queer theologian Marcella Althaus-Reid, the videos Libera Me, The End of Crucifixion, and Inverted World, are based on performative acts by Italian singer Ernesto Tomasini, Norwegian theologian Linn Tonstad, Italian bondage artists Stefano Laforgia and Andrea Ropes, and Motta himself, where the body is sexualized and politicized in pursuit of queer historical fictions that would recognize sexual and gender difference.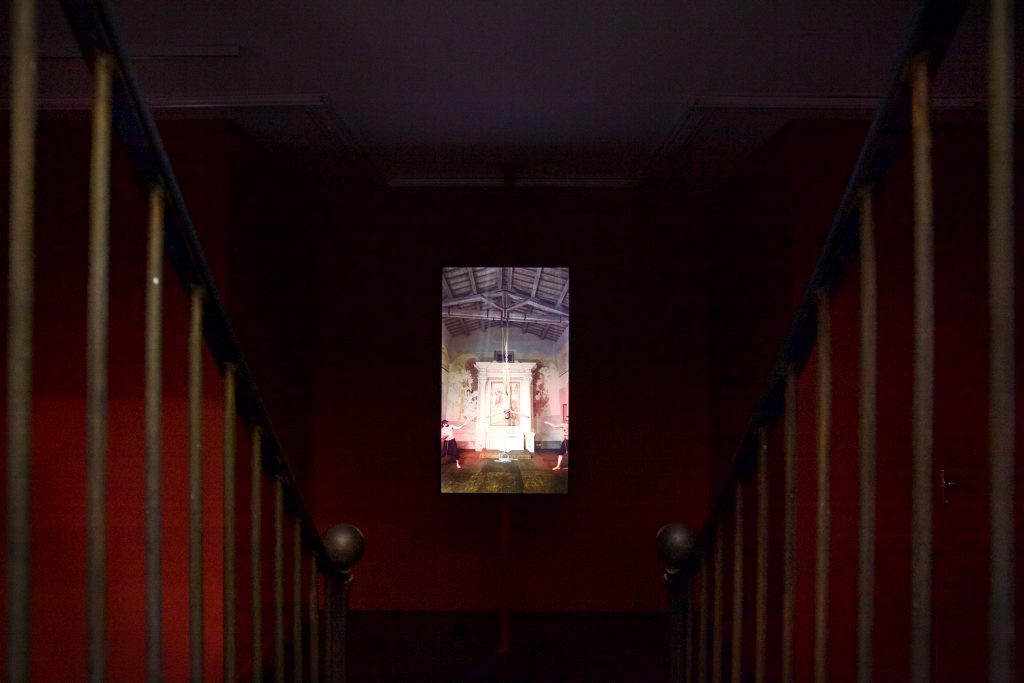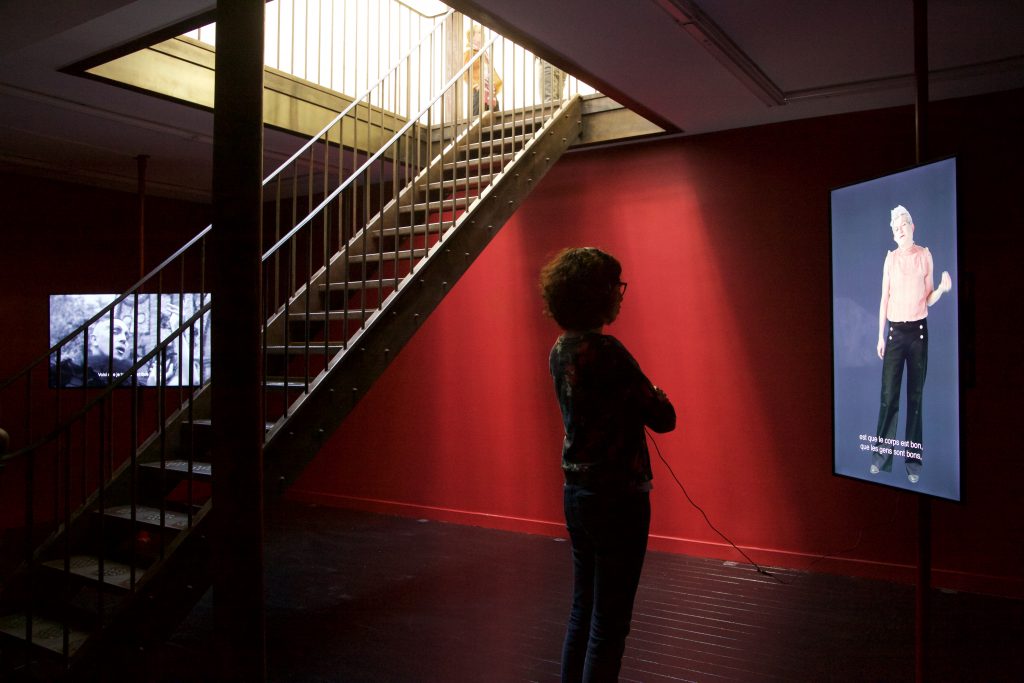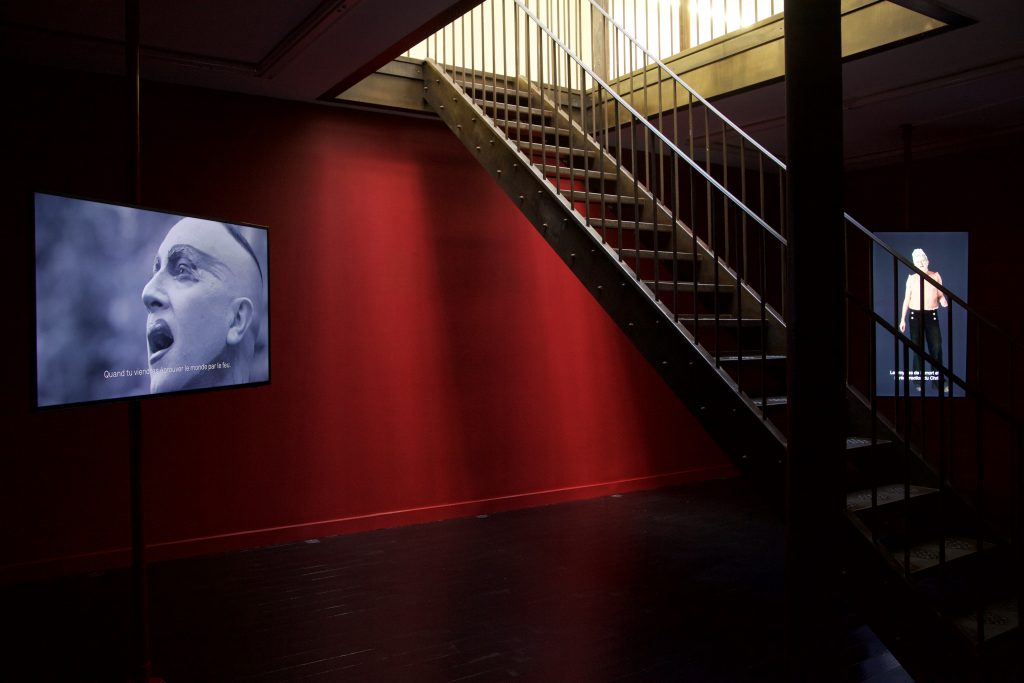 Photos by Takeshi for Mor Charpentier Galerie, Paris