REQUIEM (2016)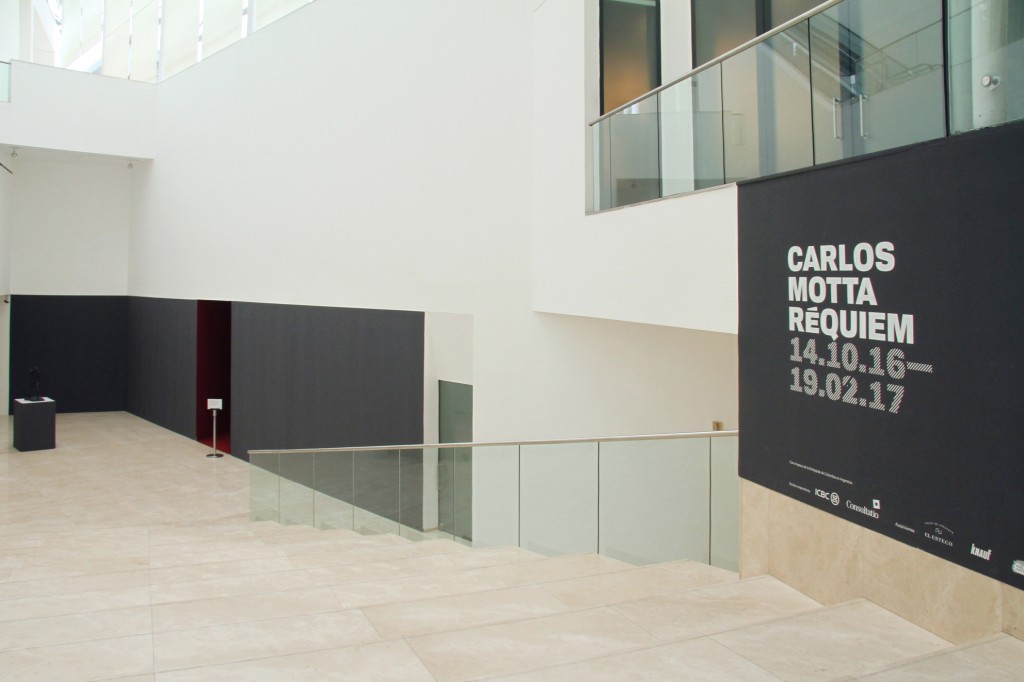 Requiem investigates the tense historical relationship between religion and dissident sexualities through a series of works with alternative visions of the moral values endorsed by the doctrines of Christianity. The cornerstone of the exhibition is a three-channel video installation that questions the narratives of the death and resurrection of Christ. The work references Argentine theologian Marcella Althaus-Reid, specifically her Indecent Theology. In three videos based on performative acts, the body is sexualized, queered, politicized, and poetized in pursuit of new fictions that take sexual difference into account. The project asks what would happen if we imagined a future that includes everyone, male and female, a future reached on paths that we have always been told were "impossible." What would a real reform of the Catholic doctrine—one that takes into account the lives of persons who have traditionally been excluded due to their sexual orientation—mean? Would such a reform bring the end of the Church as institution? Is an impossible future a future to be longed for? Through speculation and fiction, the exhibition scrutinizes the present and the enormous influence that the Catholic Church exercises over society.
Requiem is a coproduction of Museo de Arte Latinoamericano de Buenos Aires, MALBA and the Associazione Culturale Dello Scompiglio, Italy and was created partly in collaboration with Norwegian theologian Linn Marie Tonstad, Italian performers Stefano Laforgia and Andrea Ropes, and Italian singer Ernesto Tomasini commissioned by Angel Moya García and Eugenio Viola (Tenuta Dello Scompiglio) and curated by Agustín Pérez-Rubio (MALBA).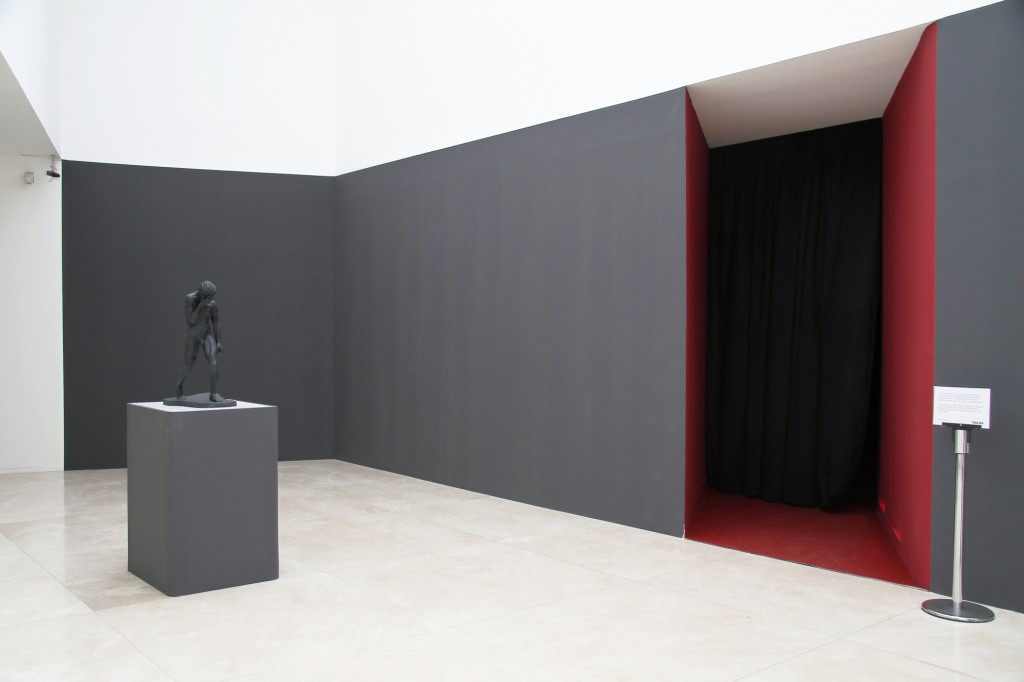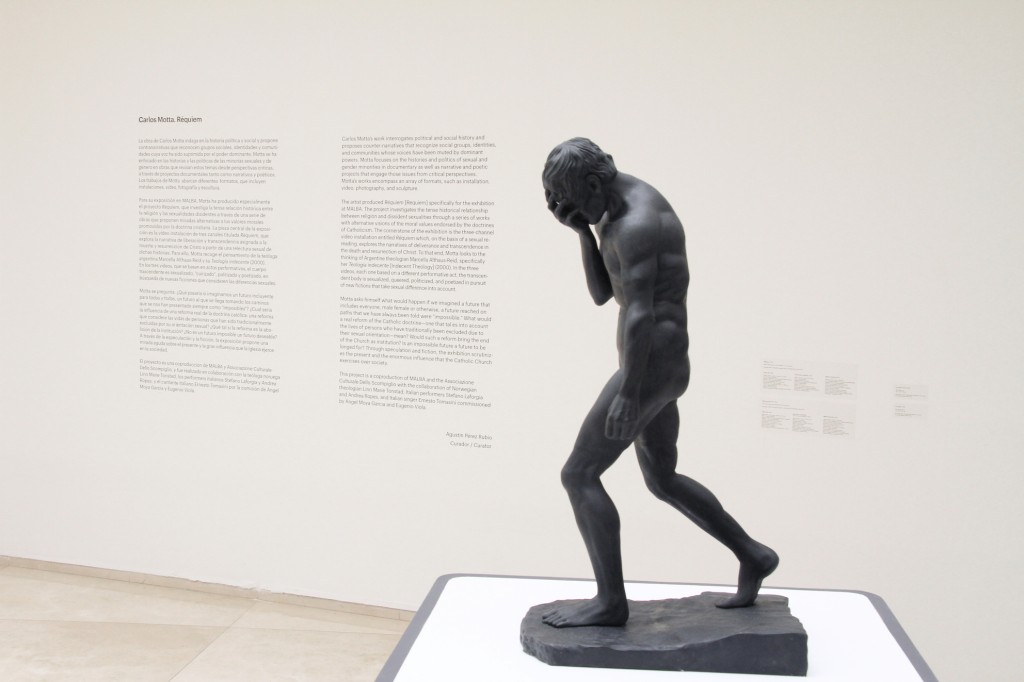 view of La Culpa (Guilt), 2016, 3D print
LIBERA ME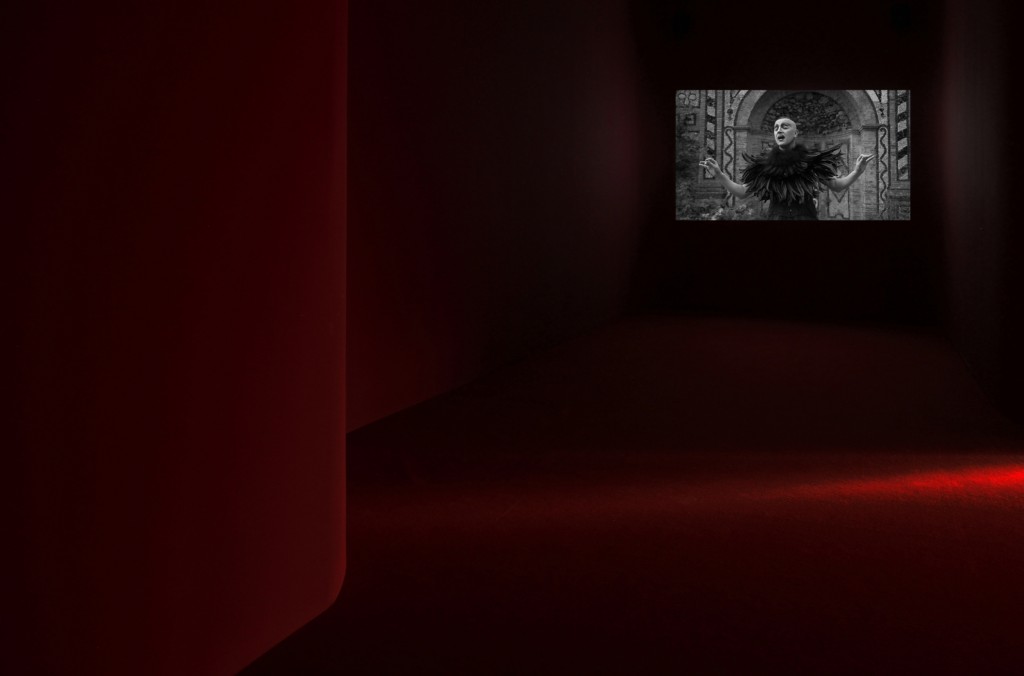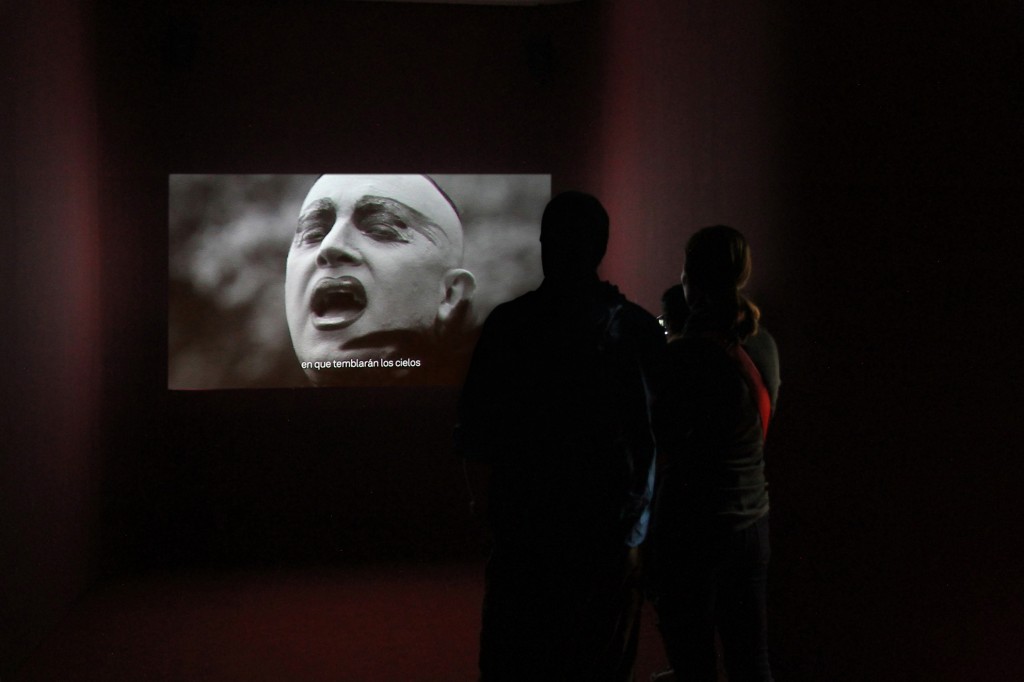 Libera Me, 2016, featuring Ernesto Tomasini, 2:37 min, HD 16:9, video/audio, color
Italian performer Ernesto Tomasini performs "Libera Me" from Gabriel Fauré's "Requiem"
THE END OF CRUCIFIXION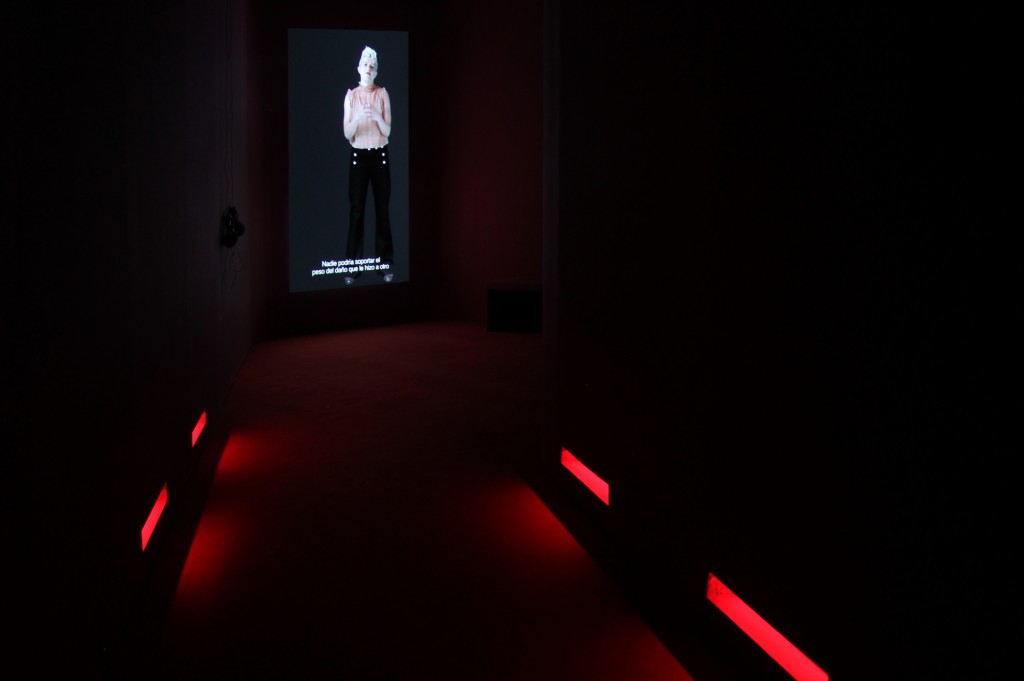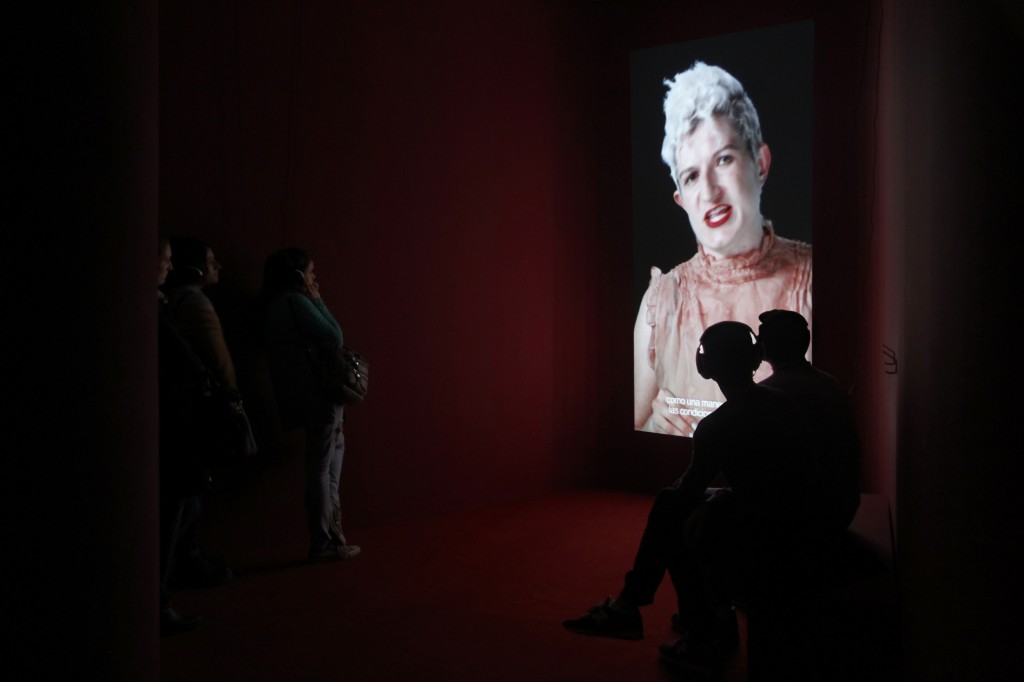 The End of Crucifixion, 2016, featuring Linn Tonstad, 21:12 min, HD 16:9, video/audio, color
Queer and feminist theologian Linn Tonstad delivers a poignant critique of religious narratives referencing "Indecent Theology," the work of Argentinian theologian Marcella Althaus-Reid.
INVERTED WORLD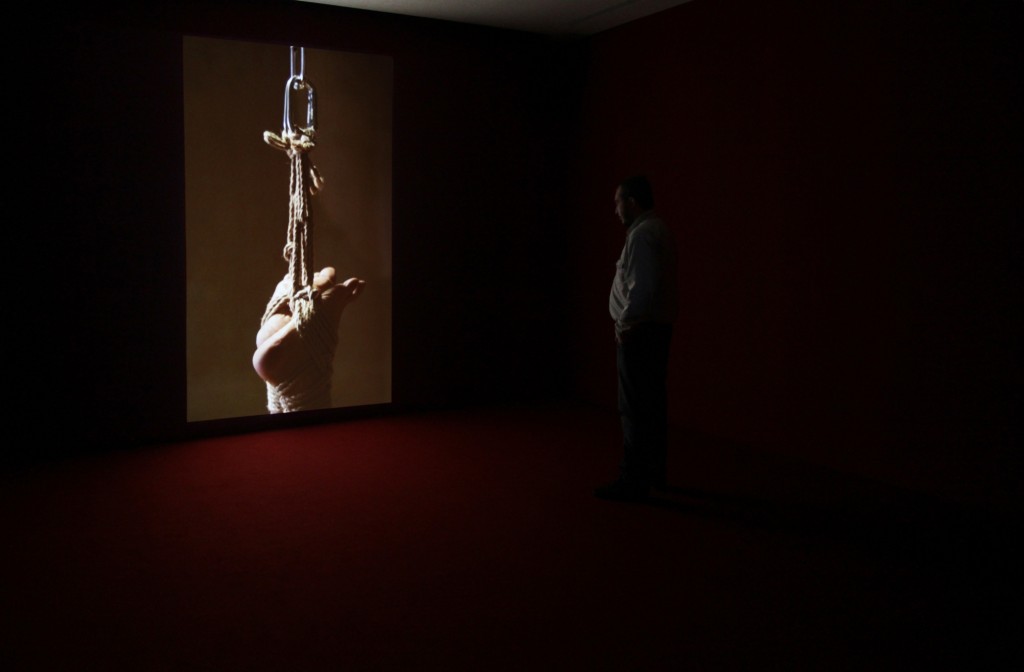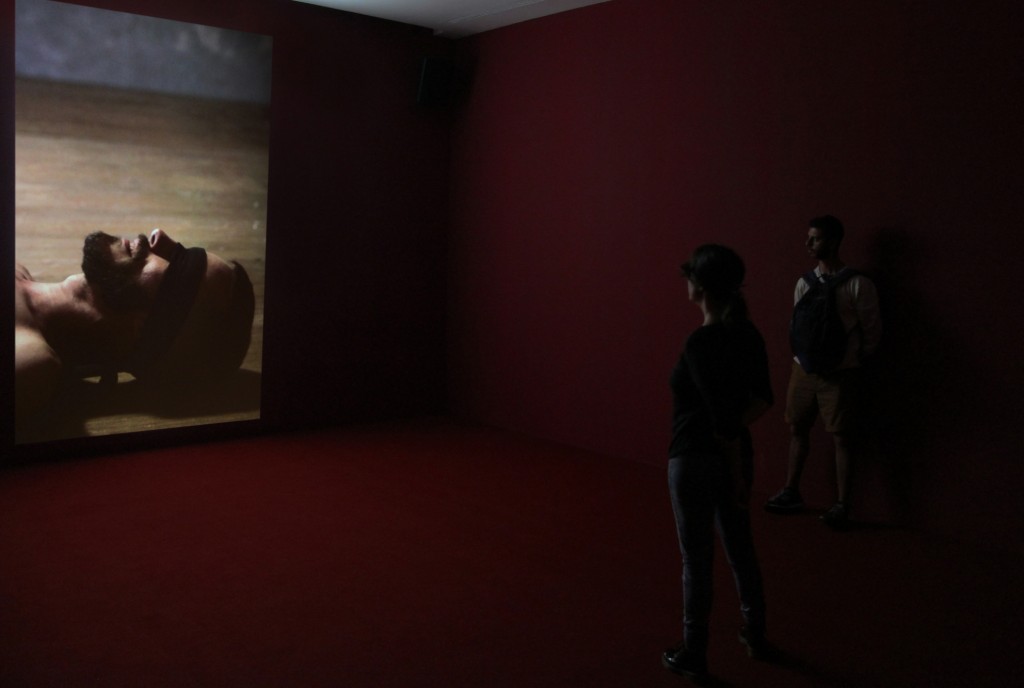 Inverted World, 2016, featuring Stefano Laforgia, Carlos Motta and Andrea Ropes, 7:39 min, HD 16:9, video/audio, color
Carlos Motta, along bondage artists Stefano Laforgia and Andrea Ropes, perform an inversion inside a 16th century chapel, an action that references Caravaggio's "Crucifixion of Saint Peter" from 1600.