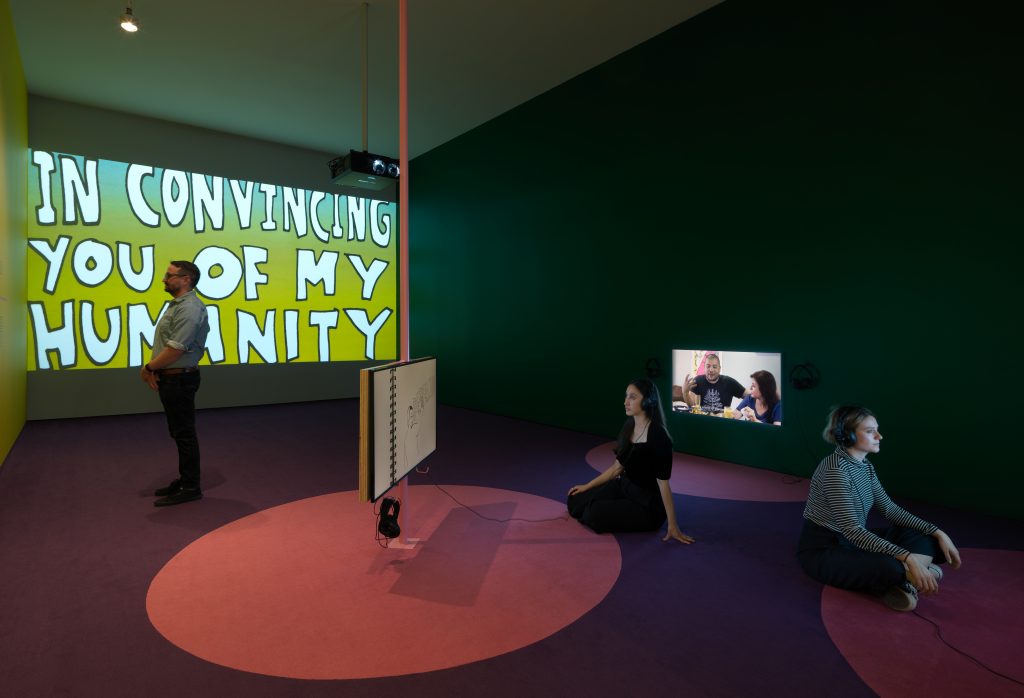 views of the exhibition "SOFT POWER" at SFMOMA, San Francisco, October 2019-February 2020
We Got Each Other's Back is a three-chapter installation of multiple videos that feature portraits of artists who are openly undocumented migrants, self-identify as queer, and are actively producing work that denounces the broken immigration system of the United States. Using a collaborative approach with its subjects, the work presents real-life experiences and three-dimensional stories, as an alternative to the usual narratives presented by the mainstream media, around immigration, sexuality, and civil rights.
The work's first chapter, Narrative Shifter: A Portrait of Julio Salgado presents a nuanced portrait of Los Angeles-based, openly queer and undocumented artist, Julio Salgado, and is composed of four videos: Narrative Shifter, Family Life, Artist, and Political Art. The installation is framed by the 30′ wall vinyl, A Timeline of Migration and the DREAM Act From 1982 Until 2019, created by Roxana Nallely Herrera Ramirez with support from the New York State Youth Leadership Council (NYSYLC). Exhibition design in collaboration with Daniel Greenfield.
Read Karma Chávez's text "Carlos Motta: We Got Each Other's Back" written for SFMOMA's "SOFT POWER" catalogue here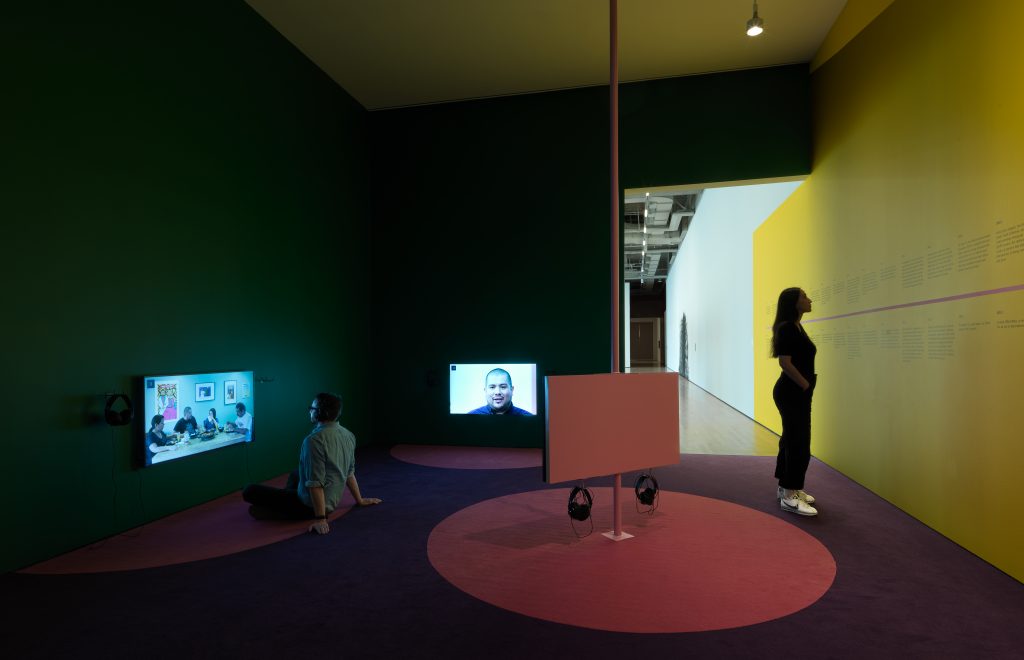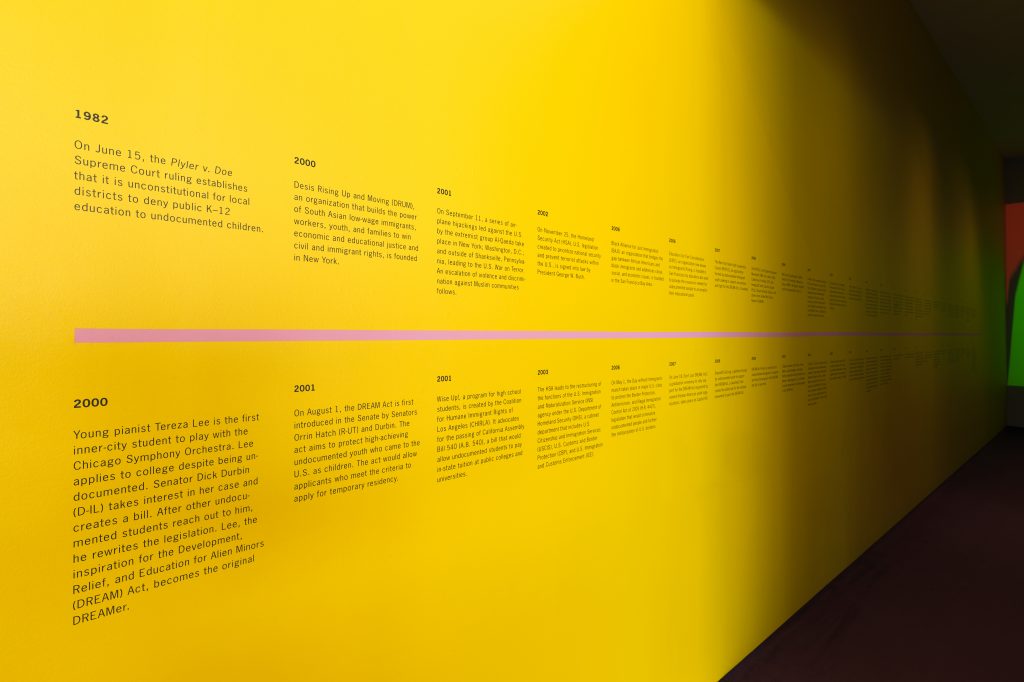 Photos courtesy of SFMOMA