Database online documentary and 13-channel video installation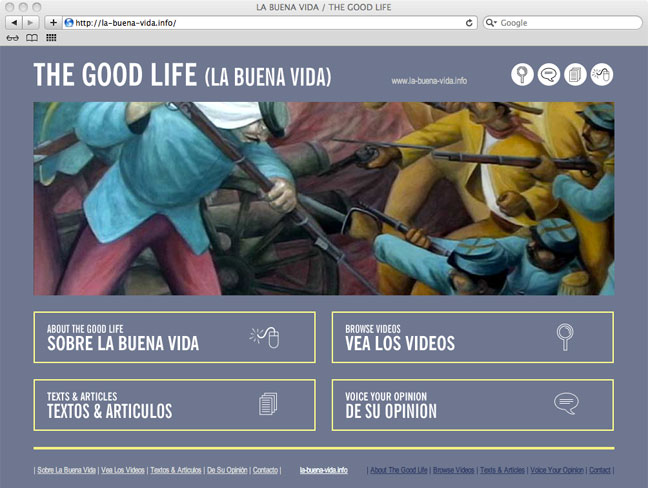 Description
The Good Life/La buena vida is a multi-part video project composed of over 360 video interviews with pedestrians on the streets of twelve cities in Latin America shot between 2005 and 2008. The work examines processes of democratization as they relate to U.S. interventionist policies in the region.
The conversations and dialogues recorded in Bogotá, Buenos Aires, Caracas, Guatemala, La Paz, Managua, México City, Panamá, Santiago, San Salvador, São Paulo, and Tegucigalpa, cover topics such as individuals' perceptions of U.S. foreign policy, democracy, leadership, and governance. The result is a wide spectrum of responses and opinions, which vary according to local situations and specific forms of government in each country.
The Good Life/La buena vida is formed of an Internet Archive, a video installation and a series of commissioned texts and articles.