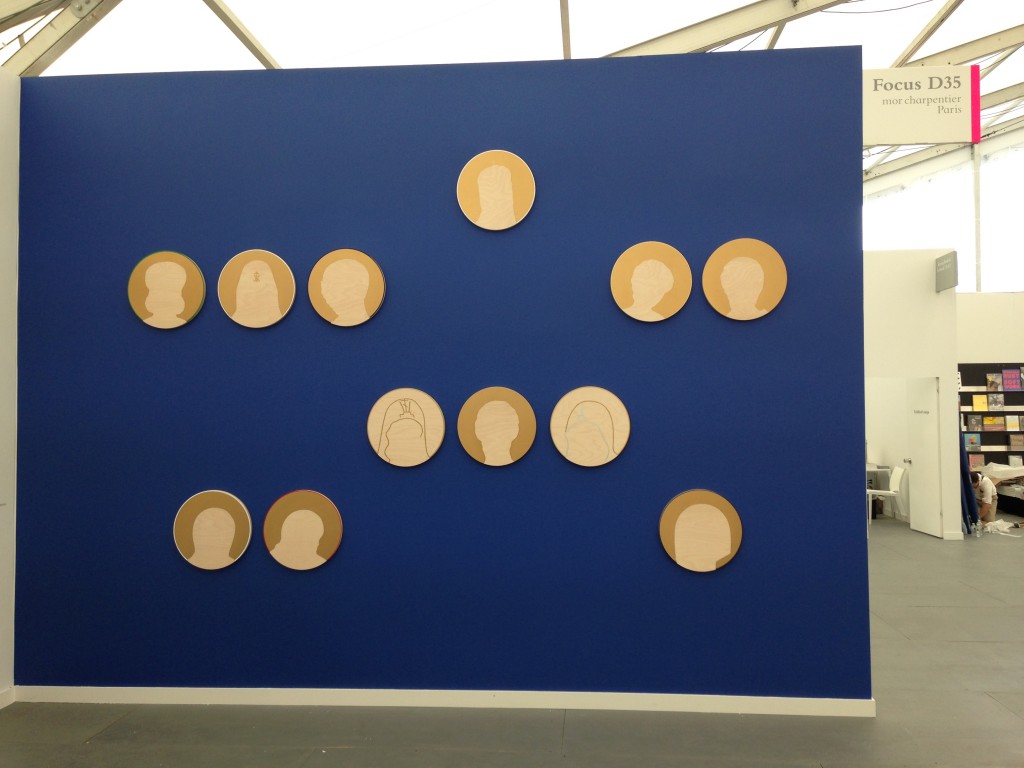 Installation views, Mor Charpentier Galerie, Frieze New York, 2015
acrylic on wood, 18″ diameter
According to neopagan writer Issac Bonewits, thaumaturgy is: "The use of magic for nonreligious purposes; the art and science of 'wonder working;' using magic to actually change things in the physical world." Thaumaturgical Withdrawals, Material Remains is a series of fifteen paintings that depict erased saints from historical Christian religious paintings presenting only the material objects used to adorn them: gold and fine fabrics. A pagan magical act or a spiritual miracle? Or is it  perhaps a conscious withdrawal from a belief system?