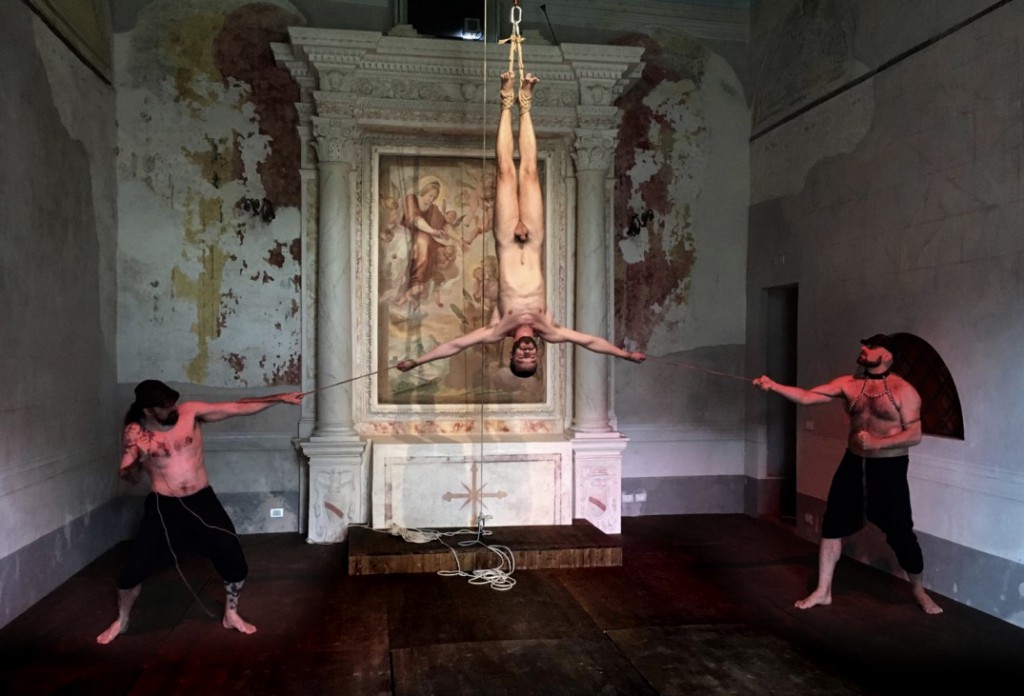 REQUIEM is based on a queer interpretation of the stories of the death and resurrection of Christ in an attempt to question their effect on the sustained exclusion of queer bodies and lives. The performance takes places in two acts: "Libera Me," featuring Ernesto Tomasini and "Mondo Invertito," featuring bondage artists Stafano Laforgia and Andrea Ropes and Carlos Motta.
The performance took place on Saturday, June 4th, 2016 at 7.30 pm at the Chapel, Tenuta Dello Scompiglio and was commissioned by curators Eugenio Viola and Angel Moya for Tenuta Dello Scompiglio's "Sui Generis" Festival of Performance.
MONDO INVERTITO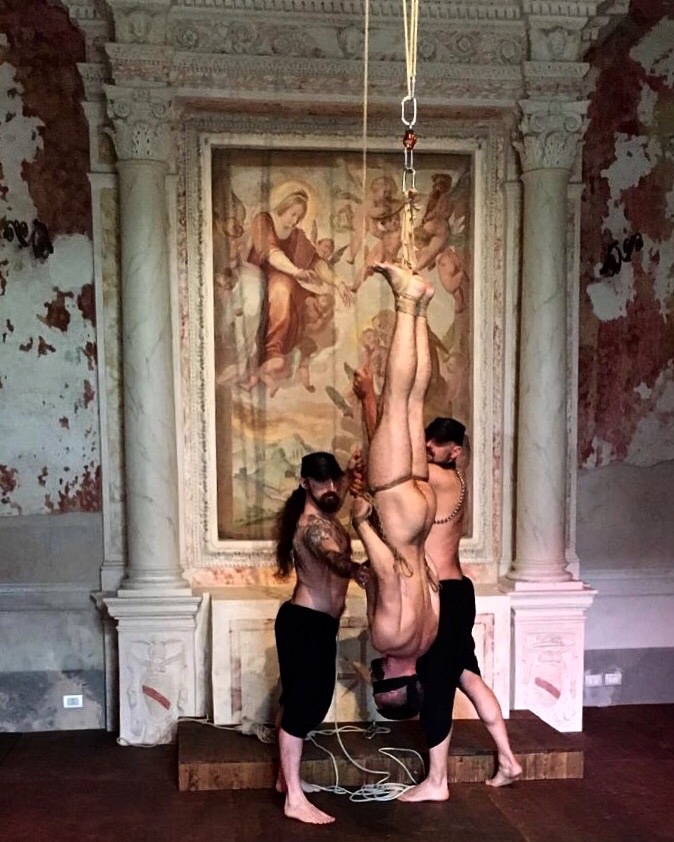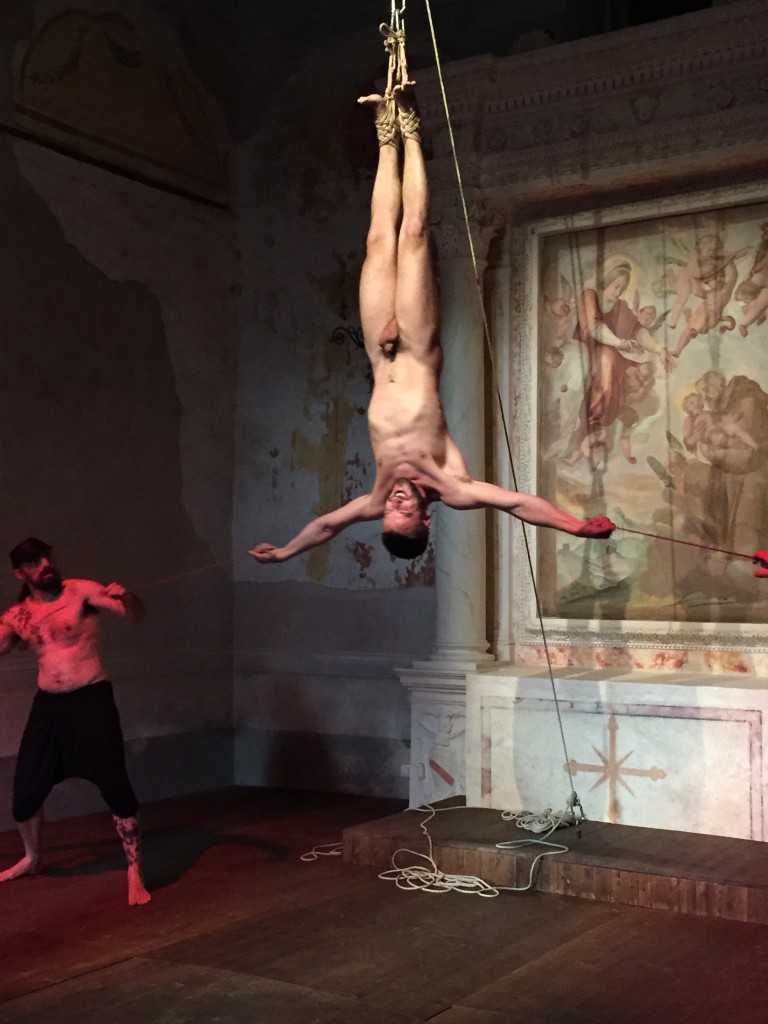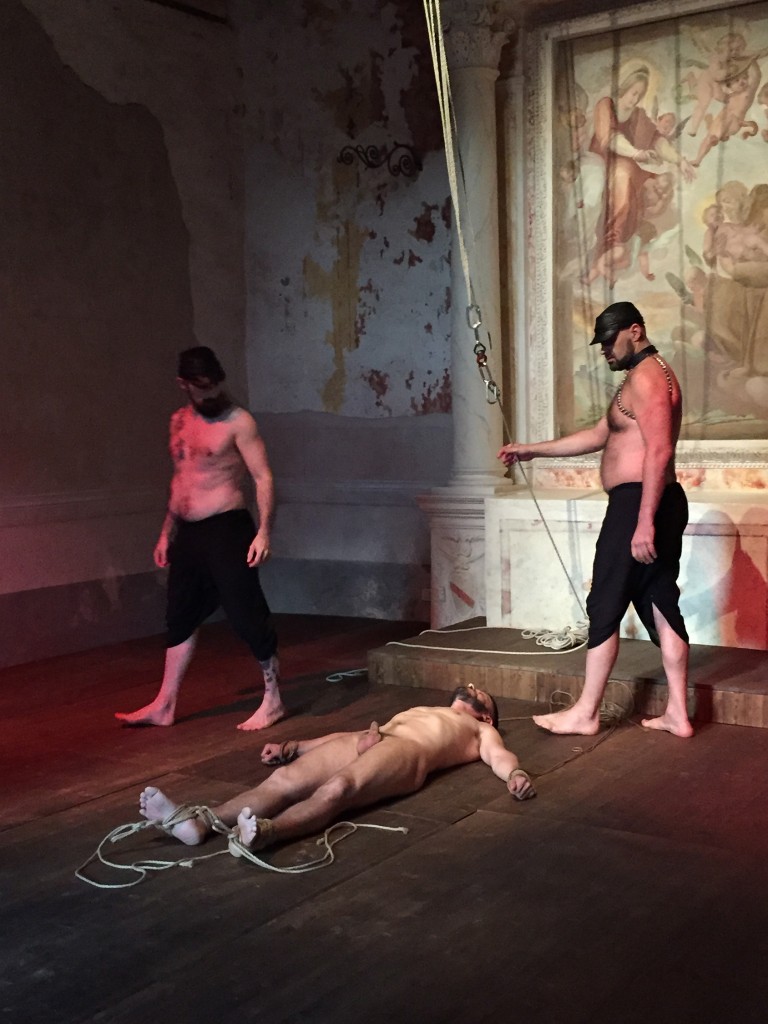 Two photos above by Matthias Herrmann
"Mondo Invertito" is a performative act where two men tie the artist down from his feet, elevate and invert him in the chapel at Tenuta Dello Scompiglio. This thirty-minute inversion is informed by the BDSM practices of inversion and crucifixion and it is also in conversation with the queer theological work of Marcella Althaus-Reid (1952 – 2009), who used sexual stories to rethink the dialectics of decency and indecency from perspectives that have mostly been rendered marginal. The naked body hanging upside down may (literally) evoke the reversal of a normative world-view. The body of the 'invert' is equated here to the (sexualized) body of Christ. The performance is an iconographic intervention that is both delicate and forceful and aims at reclaiming the body from reductive discourses of immorality and perversion. The performance is formally based on Caravaggio's and Guido Reni's paintings "The Crucifixion of St. Peter.

LIBERA ME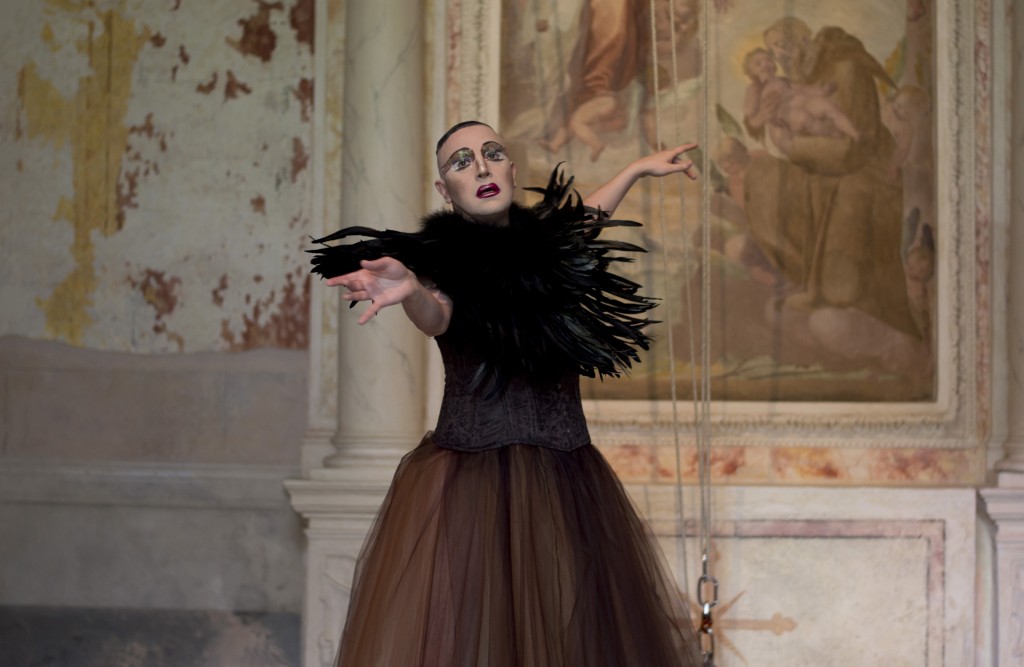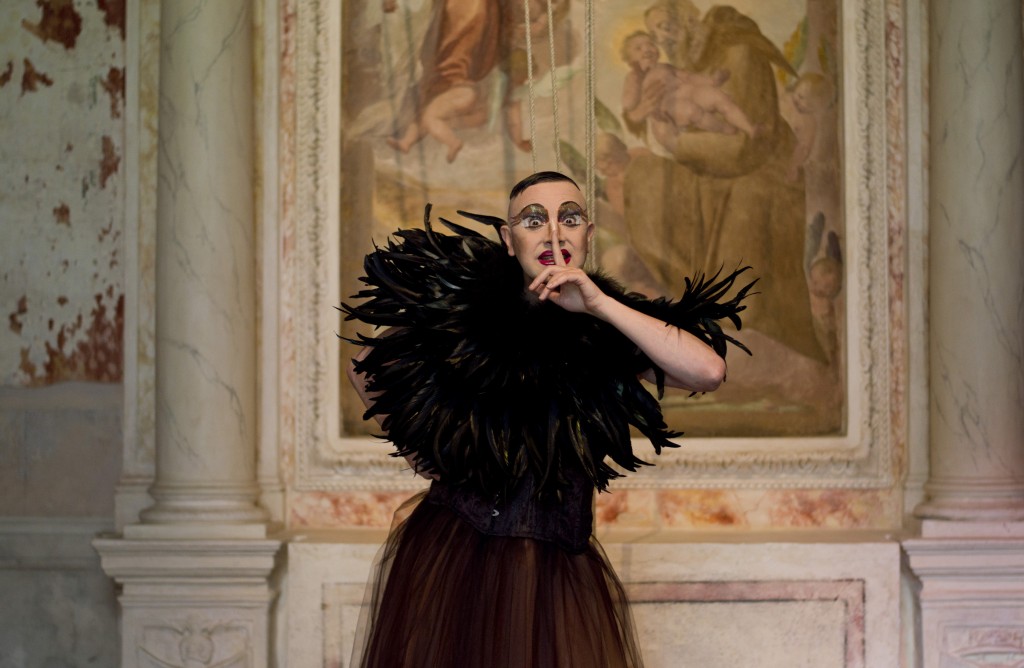 "Libera Me" is vocal performance of "Libera Me" from Gabriel Fauré's Requiem  (1886-7), by famed Italian singer Ernesto Tomasini. Tomasini is an iconoclast and eclectic artist, who moves with ease between classical theatre and performance and between contemporary music and alternative cabaret. Its rare and powerful singing extension of 4 octaves, will sing in the artist's unmistakable style, characterized by a deliberately redundant gestures and ostentatiously queer.