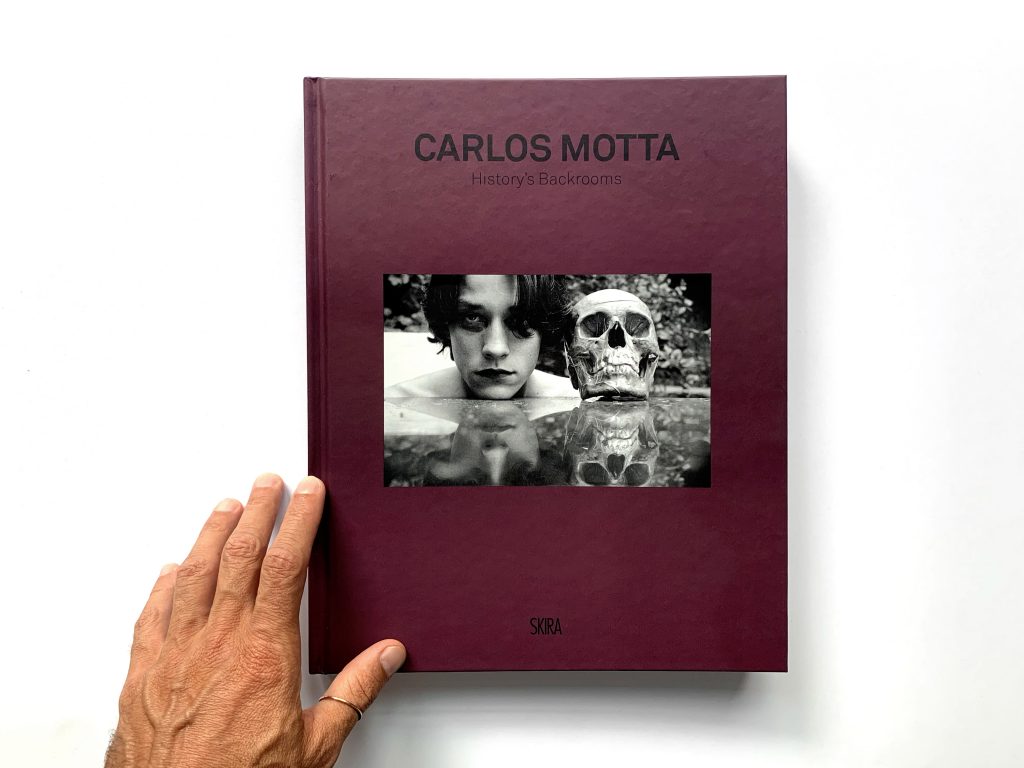 Carlos Motta: History's Backrooms is the first comprehensive monograph of the work of Carlos Motta—one of Colombia's most recognized and celebrated contemporary artists—whose art practice explores alternative narratives regarding marginalized communities and identities in the context of social and political histories. This anthological volume brings together close to twenty years of his work, from the artist's early experiments in drawing, photography, and performance in the late 90s, to his installations based on documentary and archival research in the 2000s, until his most recent incursions in poetic filmmaking and installations that deal with pre-Hispanic and colonial sexualities. Motta's work has developed along two clear lines: One that investigates political and social injustices in Colombia and Latin America, with an emphasis and critique of democracy as a form of government and the effects of the Cold War in the region; and another where the artist re-articulates historical narratives around sexuality and gender from Colonial times until the present.
Carlos Motta: History's Backrooms includes a preface by Colombian art historian Victor Manuel Rodríguez; an introductory essay by Peruvian writer and curator Miguel A. López; focus essays by Argentinian writer and curator Andrea Giunta and Dutch art historian and curator Hendrik Folkerts; an interview with the artist by Spanish curator Agustín Pérez Rubio; and a selection of Carlos Motta's artist writings from the 1990s until the present.
Publisher: SKIRA Editore
Language: English
Year:2020
ISBN: 885724111
Dimensions: 24 x 30 cms
Pages: 300
Color Illustrations: 250
Binding: Hard Cover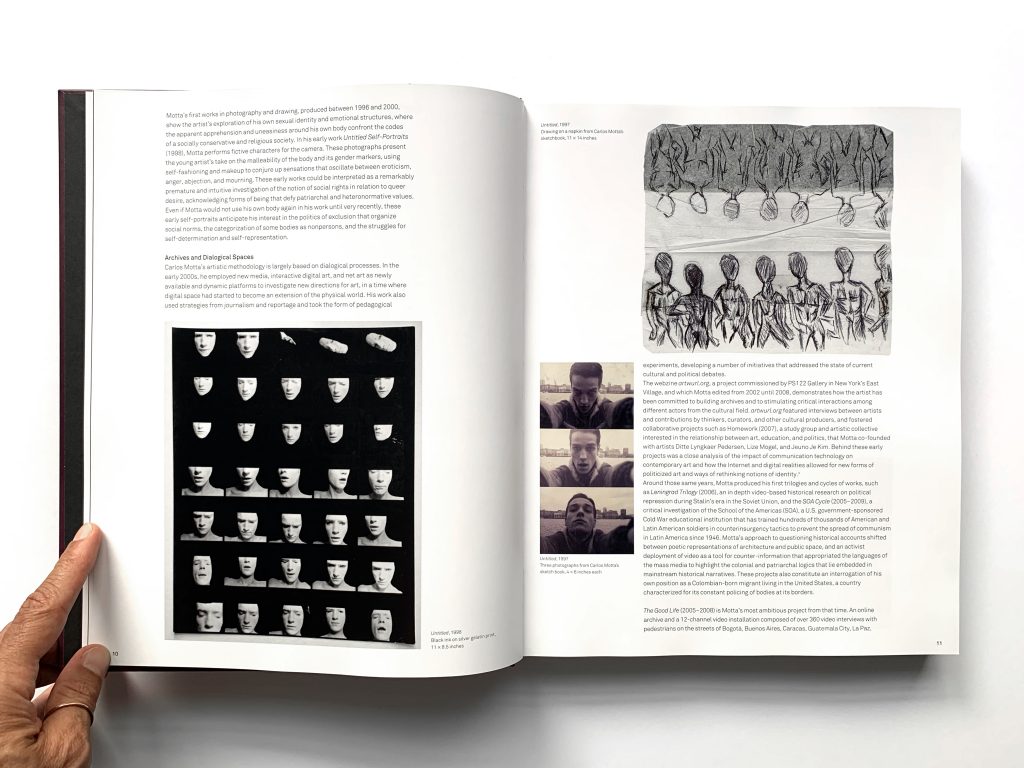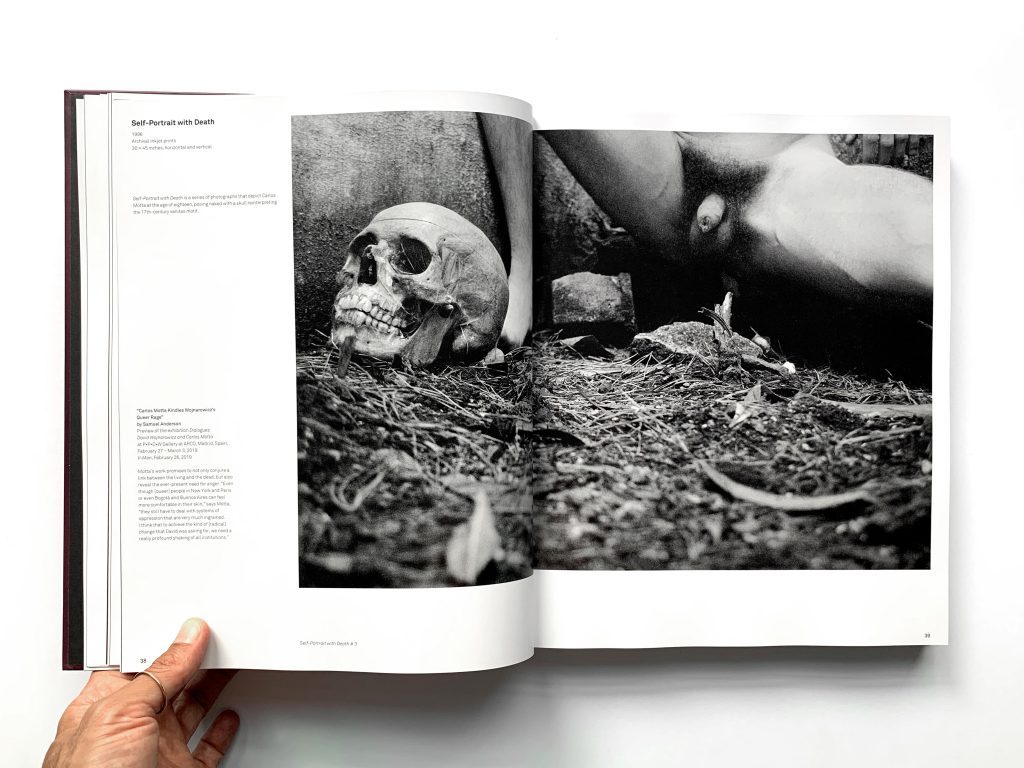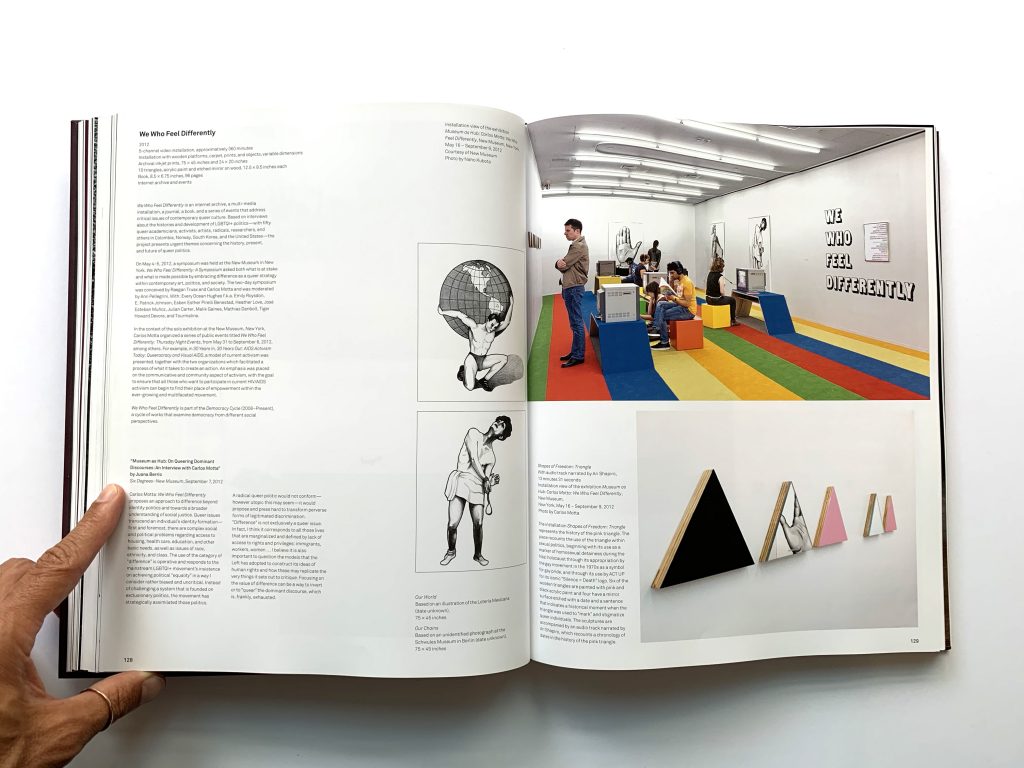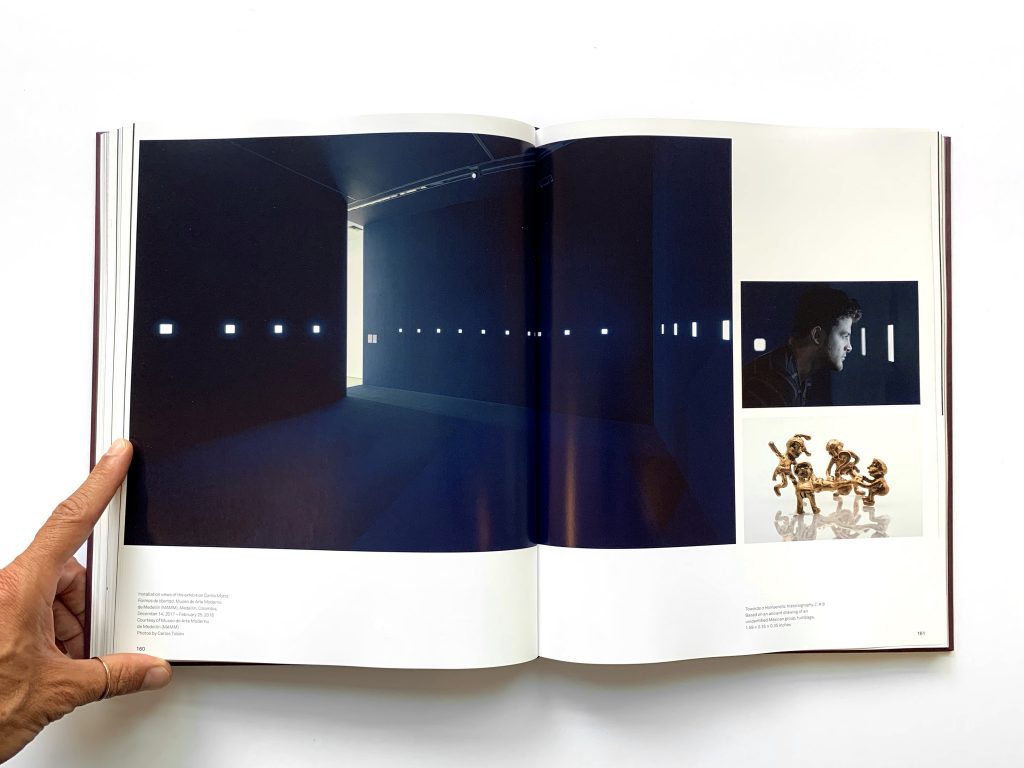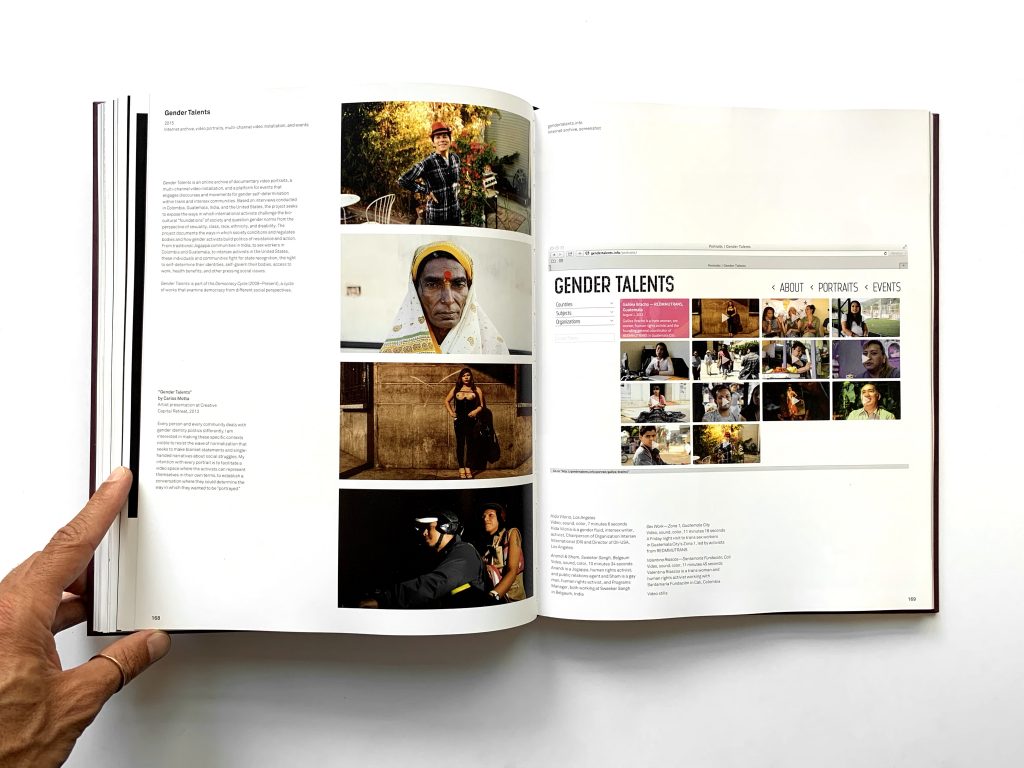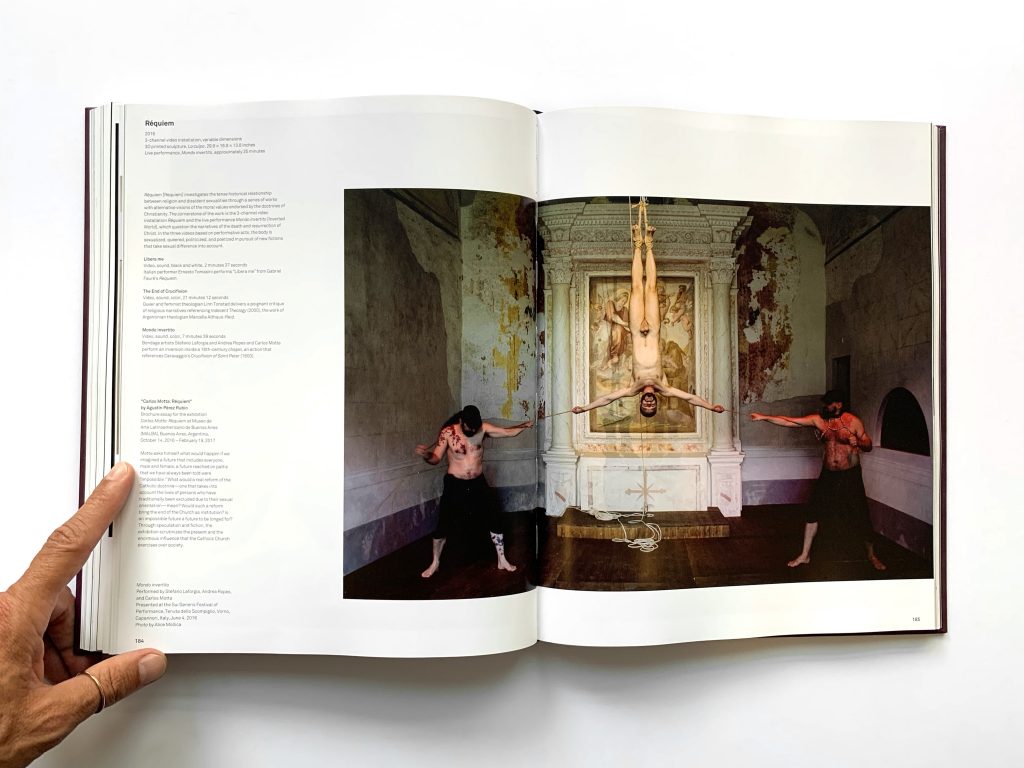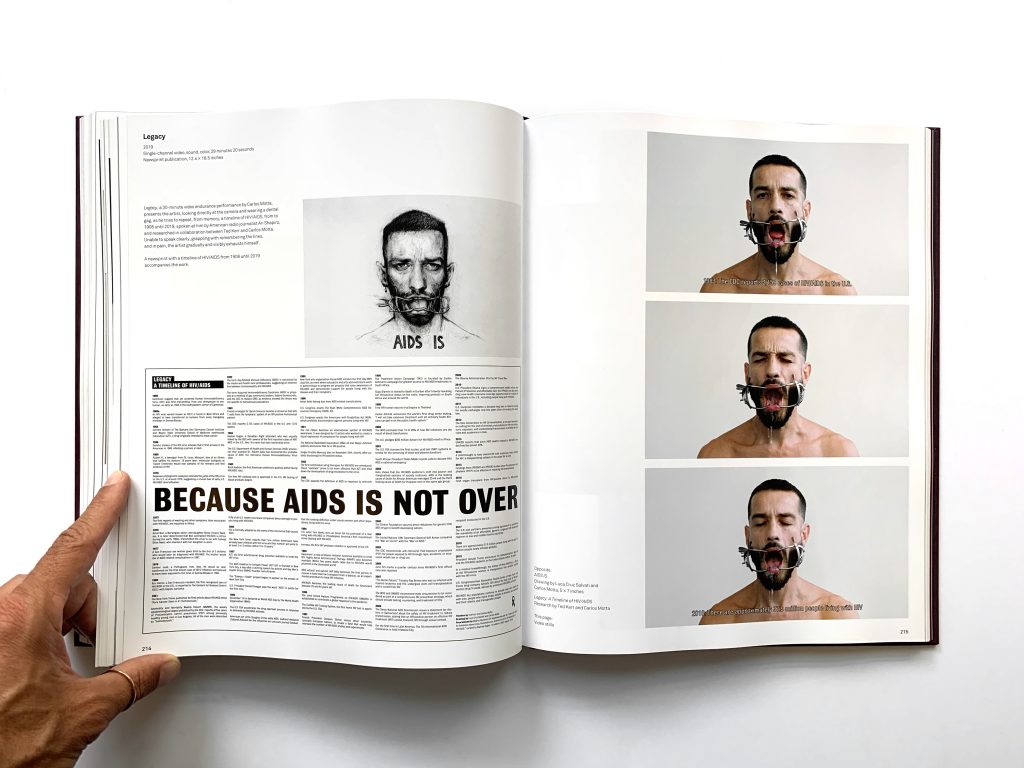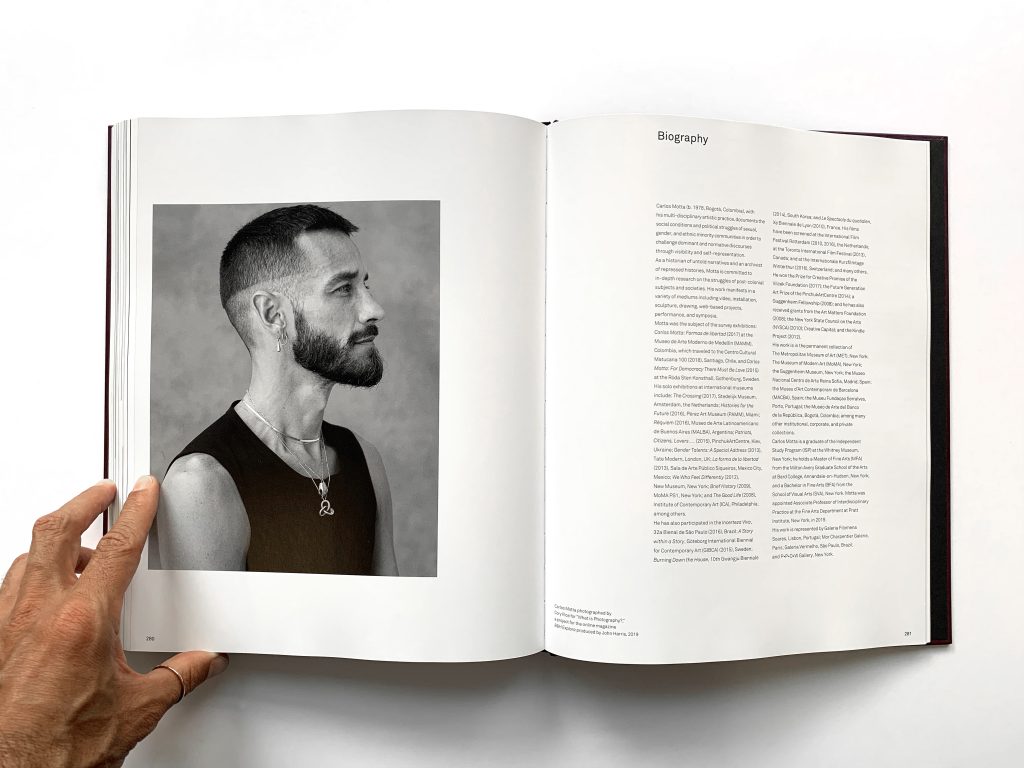 CARLOS MOTTA: HISTORY'S BACKROOMS / BOOK LAUNCH & PANEL DISCUSSION WITH ARTIST & GUESTS
Portland Institute for Contemporary Art (PICA). Co-presented with P.P.O.W. Gallery
Tuesday, December 8
Guest panelists Hendrik Folkerts (Dittmer Curator of Modern & Contemporary Art, Art Institute of Chicago); Eungie Joo (Curator of Contemporary Art, San Francisco Museum of Modern Art); and Miguel A. Lopez (Co-Director / Chief Curator, TEOR/ética, San José, Costa Rica) each presented briefly about a particular piece or body of work by Motta, followed by a dialogue with the artist and other panelists. Moderated by Roya Amirsoleymani, Artistic Director & Curator of Public Engagement, Portland Institute for Contemporary Art.