Award | Carlos Motta wins the Main Prize of the 3rd edition of the Future Generation Art Prize, 2014
December 8, 2014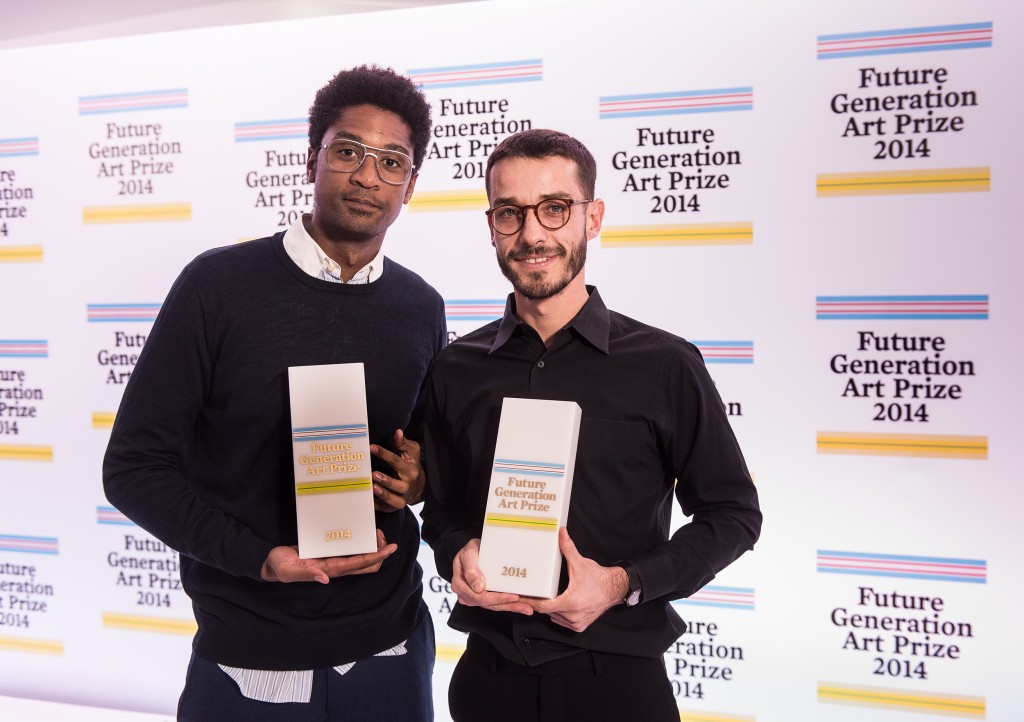 Carlos Motta (Colombia) and Nástio Mosquito (Angola) shared the Main Prize of the 3rd edition of the Future Generation Art Prize that was announced by the international jury at the award ceremony in the PinchukArtCentre, Kyiv, Ukraine on Dec 6, 2014. Artists will share the award of $100,000 ($60,000 in cash and $40,000 to be invested in the production of new works).
Future Generation Art Prize is the first global art prize for artists up to 35 founded by the Victor Pinchuk Foundation in 2009 with the aim of acknowledging and giving long-term support to a future generation of artists wherever they live and work.
The winners were chosen by the respected international jury consisting of Francesco Bonami – Curator, Director of the 50th Biennale di Venezia (Italy); Jan Fabre – Artist (Belgium); Doris Salcedo – Artist (Colombia);Eckhard Schneider – General Director of the PinchukArtCentre (Ukraine); Bisi Silva – Independent curator, Director for the Centre for Contemporary Art, Lagos (Nigeria); Adam Szymczyk – Artistic director of documenta 14 (Poland) and Philip Tinari – Director of the Ullens Center for Contemporary Art in Beijing (China).
Carlos Motta and Nástio Mosquito, as the Winners of the Main Prize, both will present their solo shows in the PinchukArtCentre in Kyiv in autumn 2015.
more info here