Performa Project | "Broken English" in collaboration with Julieta Aranda for Performa 11, New York
October 14, 2011
November 1-21, 2011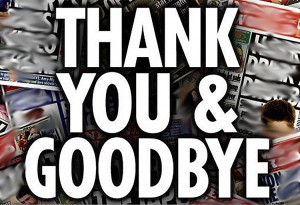 For Performa 11, Julieta Aranda and Carlos Motta (b. 1975, Mexico City, Mexico; b. 1978 Bogota, Colombia) have invited a group of international contributors to reflect on New York City as a cross-cultural terrain and as a public space for constant cultural translations and negotiations, in a publication/supplement titled Broken English. Working with the curatorial threads of Performa 11, the supplement will act as a witness of New York's cultural history and will present writings by artists and cultural producers that have been active in different capacities for the past 30 years, including:
Julieta Aranda, Joey Arias/Carlos Motta, Defne Ayas, Michael Baers, Sarnath Banerjee, Andy Bichlbaum, Julio Camba, Asli Çavuşoğlu, Carolina Caycedo, Samuel R. Delany, Jimmie Durham, Liam Gillick, Ashley Hunt, Adam Kleinman, Runo Lagomarsino, Yates McKee, Naeem Mohaiemen/Visible Collective, Shirin Neshat/RoseLee Goldberg, OWS Architecture Committee, Raqs Media Collective, Martha Rosler, Kim Turcot DiFruscia/Elizabeth Povinelli, Anton Vidokle/Andrei Monastyrski, Jeff Weintraub, and Carla Zaccagnini. 
Treating New York City as site for all sorts of personal and collective encounters/misses/near-misses, the supplement promises to be a fertile ground for a discussion of issues of urbanism, architecture, cultural policy, art production, the role of underground etc. (The publication will focus on the suspension of individual and group ideologies, cultural behaviors, moral attitudes, lifestyles, and beliefs when faced with other people and communities in the urban environment). For the design of the supplement, Aranda and Motta will draw from Constructivist and propaganda aesthetics, featuring both new commissioned texts as well as reprints of historical texts. A public launch is scheduled for November 12. A Performa Project. Curated by Defne Ayas.
Aranda and Motta's collaboration started with Arts & Leisure, a one-time tabloid newspaper commissioned by Art in General and co-published with e-flux in 2005. The tabloid drew its title from the New York Time's cultural section making emphasis on its equivalence of arts and/to leisure. Using a journalistic style to inquire about the crisis pertaining art criticism and complacency with commercial structures of art discussion, the project presented poignant texts, articles, texts and humorous contributions (cross word puzzles, horoscope, letters to the editor, etc.) by over 20 international cultural producers.